'Nocturnal' flies through competition
Soaring Pride Band's bat show advances to Area Marching Band Contest
The Soaring Pride Band competed in the UIL Region 1 Marching Band Contest on Saturday at Dick Bivins Stadium. The band earned a Division 1 rating with their show, 'Nocturnal'.
The show's music arrangers are Eric Rath, Alex Beltran and Miguel Perez and the visual designers are BJ Brooks, Celestino Sosa and Dakota Lancaster. Six 4A schools in Region 1 received a Division 1 rating, including Randall High and West Plains High.
Senior guard captain Berdena De Groot said that the environment at contest is different from performing at football games and the show surprises spectators because it is so different than usual.
"Our drill and music is really complex," DeGroot said. "We started practicing before school starts, putting in a lot of hours so we appreciate when they [students] watch us like the football team at Region and the cheerleaders at games."
Band Director, Eric Rath said the design team led by Landry Kendrick and Colorguard instructor, Amanda Brookhart, began brainstorming this year's show concept in October of last year. 
"The show theme itself is about bats," Rath said. "One thing we were adamant about was trying to do something in our performance that has not been seen in the panhandle of Texas before. We looked at the phenomenon of the bats in Austin flying out from the Congress Avenue Bridge. Taking the show in an urban direction has helped us achieve something even more unique about the production."
The band will compete next in the 29th Annual Duncanville Marching Invitational at Panther Stadium this Saturday, Oct. 22. 
The UIL Area A Marching Band Contest will take place on Oct. 29 in Abilene at Shotwell Stadium. 
Rath said roughly 15 bands will compete at Area and only three will advance to the UIL State Marching Band Contest on Nov. 9 at the Alamodome in San Antonio.
Read Senior Callie Goss' blog on her experience being a Drum Major here, Drum major reflects on leadership role.
Leave a Comment
About the Contributor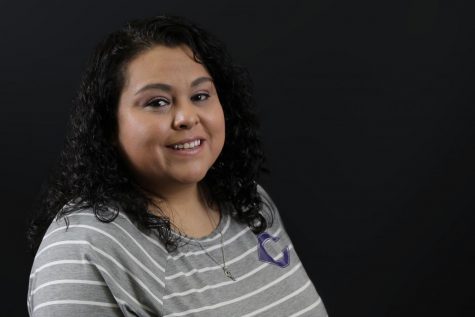 Jasinia Frausto, Adviser
Hello. I am Mrs. Frausto. This is my first year at Canyon High advising and coaching journalism after spending several years teaching at Canyon Intermediate. Art, photography and writing have always fueled my happiness, and I learned early on that through...