Drum major reflects on leadership role
What's it really like being a drum major? 
It's draining. It's hard. And 90% of your job is moving equipment or trying to fix the metronome. 
It's all about intentionally taking opportunities and looking for ways to serve and help others. Being a Drum Major means always asking how you can help. It's about seeing a need and finding a way to fill that need. 
Someone didn't meet the expectation, how can you help get them to that point. The band benefits from a speaker so they can better hear the given instructions, how can you make that happen? What are you going to do to ensure that need is met? 
At football games and pep rallies the crowd watches us have a good time and hang out in front of the band. Though we still have to be on our A-game, this is when we get to enjoy all the work we've put in. All the hours spent learning, practicing, and critiquing our conducting and working on cues is worth it when you get to sit back and show what you know. This is where we reap what we've sown. 
In band, we have selected upperclassmen that serve on our leadership team. Among the leadership team, we discuss what we define as a leader and how we can apply that to our band program. Because of the size of our band we have a set chain of command. Starting with the directors and ending with the underclassmen, everyone has different levels of responsibility. Drum Majors fall second, under the directors in this chain — we're sometimes referred to as student directors. This leaves us in a bit of a tough place to navigate.
For Drum Majors, leadership doesn't equal authority; leadership equals service. You hold greater responsibility for the team's wins and losses, you help set the pace and the learning environment. You are held to a different standard of accountability because you have the greatest opportunity to change what needs to be changed, and do what needs to be done. You are in a place to see the big picture, a perspective that others in the band aren't physically in a position to see. 
So what's it like to be a Drum Major?
It's accepting the challenge of stepping up in every glorious and non-glorious way possible. It's intentionally taking every opportunity to build relationships and serve the band as a whole. Being Drum Major is leading through service. 
Read the most recent story on the Soaring Pride Band's advancement to the UIL Area Marching Contest on The Eagle's Tale here, 'Nocturnal' flies through competition.
Leave a Comment
About the Contributors
Callie Goss, Photographer
Hey there!! My name is Callie Goss, and I'm glad you're here! I'm a Senior this year and I've been involved in Journalism for three years. I love to learn and try new things, and I'm all about taking advantage of every opportunity! I'm always...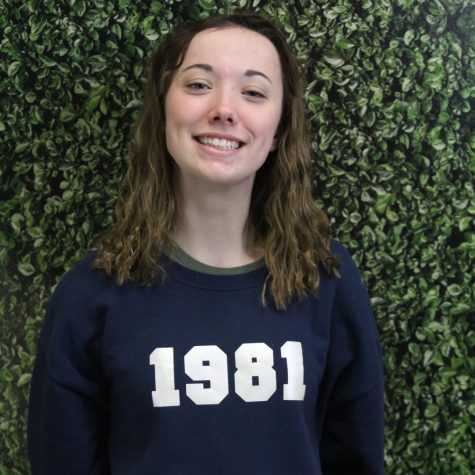 Addie McCord, Staff Reporter
Hello humans, thy name is Addie McCord and I am one of the coolest people you will ever meet. I am a sophomore at Canyon High and this is my second year on staff. Some of my interests include all things retro/vintage, Mamma Mia, broadway, and of course...