Reporter reflects on 9/11, 20 years later
"I used to work in New York City," former Canyon ISD teacher Pam Brennan said. "I used to work next to the twin towers and visited the restaurants and area around the towers during lunch and evenings." 
Brennan recalls living in Houston at the time and had just sat down after taking her kids to school when her mom called, telling her to turn on the TV.
"I watched the second plane hit the tower," Brennan said. "I frantically called my New York City friends but the lines were jammed. I was frantic and could not get anyone and was rooted to the couch for the next few hours watching in horror and disbelief. I gasped in horror as the towers fell. I was physically sick and crying."
Canyon history teacher, Greg Ragland, was teaching at River Road at the time. He was taking the day to review with his students for the test he was giving.
"Mrs. Hurt from next door came and told me that a plane hit one of the twin towers," Ragland said. "She said it was a small plane and nothing to worry about. About 5 minutes later, she came back in and whispered in my ear that another plane had hit the other tower and that we were under attack and to keep the kids calm."
"
If 9/11 slowly fades out of the school system, we still need to teach our future children or nieces and nephews about it
— Maleena Barrientos, 10
Sophomore Maleena Barrientos said 9/11 is a reminder to live to the fullest.
"If 9/11 slowly fades out of the school system, we still need to teach our future children or nieces and nephews about it," Barrientos said. "Things like this push reality back into us. It showed that the U.S. was still banded together even after such a horrible event. It showed compassion in people, and that we are resilient and persistent in the face of adversity."
It was just a crystal clear morning in downtown New York City when unexpectedly a low-flying, commercial plane disappeared into the North Tower and 17 minutes later another plane crashed into the South Tower. Clouds of smoke filled the atmosphere as Americans began to realize that this was not by accident.
News stations began broadcasting within minutes after the North Tower of The World Trade Center was struck under the impression it was an accident. As people became aware of the story they were glued to the live television broadcast for hours trying to comprehend what was taking place. The nation watched in terror as the news was relayed of a crash at the Pentagon, the South Tower collapsed on itself and Flight 93 crashed in Pennsylvania all in less than two hours.
Then it seemed as if the world stopped spinning. Businesses closed for the day, parents picked up their children from school early to gather their family and people started donating blood because no one truly knew what would happen next.
Everyone who was alive to experience this event has a different perspective; each one has a different story they are willing to share. My opinion is that today's students are not interested in facts of that day, we are interested in people's personal stories of where they were, what they were doing and how it made them feel.
Two decades later, and teachers all over the country are tasked with teaching students about 9/11 and how it affected the country. All of today's students were not alive to experience the tragedy. According to the National Center of Education Statistics, there are 3.2 million educators in America today. Only half mention 9/11 and even less share their personal stories.
Many Canyon High School students say they have less than two teachers talking about 9/11 each year. Teachers who take time to teach about 9/11 say it is more important to talk about it now than when it happened because students did not experience 9/11 or the first few years following.
I believe students are aware of 9/11 and understand the importance of the day and like to ask about it and even research the event. Some students take it as a reminder of how precious life is and how we should strive to be our best versions of ourselves. It is also a reminder to live each day to the fullest because who knows what can happen.
As these two decades have passed, the worry of forgetting the horrific event grows stronger and stronger each year. I do not think we will totally forget about the significance of 9/11 but we will eventually stop acknowledging it as much as we do. For those who lost someone, the significance will never change. People live their lives and get their normal things done but as the days go on it slowly becomes more and more faint, but we will always know what happened.
Students should not be afraid to reach out to those who experienced Sept. 11 and ask to hear stories. This will help keep the tragedy fresh in our memories whilst making sure the life of those lost is honored in everything we do, 20 years later.
Leave a Comment
About the Contributor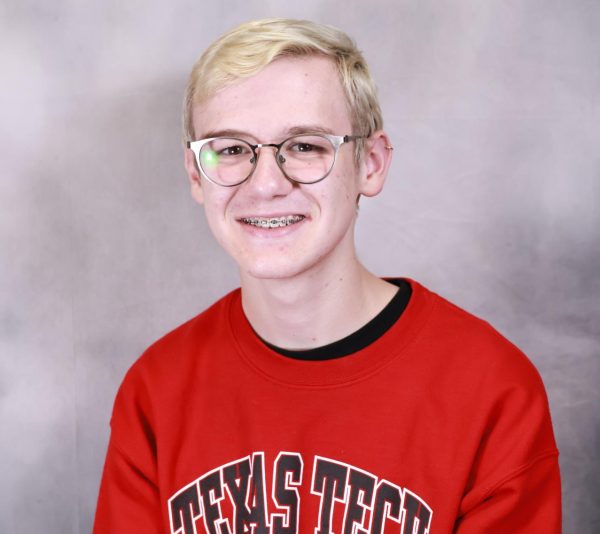 Sean Buck, Editor-in-Chief
Hey y'all, I'm Sean. I'm a senior here on campus and this will be my 4th year to be a part of the journalism department and 3rd year on Eagle's Tale Staff.  I'm very passionate about newspaper and what is published as I see all the work that...