9/11: Remembering Renée
Today I am thinking of a blond girl with dimples and blue eyes who should be wondering who she'll eat lunch with at her junior high. Last week she would have talked about the new school year with her mom, Renée, who left her job as a flight attendant at American Airlines in 2002 because the stress of being responsible for the safety of her passengers was beginning to take its toll.
Instead, the names "Renée A. May and her unborn child" are carved into stone in New York City at the 9/11 Memorial.
An early call to duty on the morning of 9/11 placed Renée May of Baltimore, Maryland on American Flight 77. Before the morning was over, Renée had placed two calls to her parents, asking them to alert American Airlines that their flight had been hijacked. That flight ended in concrete at the Pentagon at 9:37 a.m.
Pregnant at age 39, Renée was engaged to David Spivock, who told The Washington Post that Renée loved to knit special blankets for friends and loved art, volunteering at an art museum where she gave tours for children. He told the Post Renée was the nicest person he'd ever met.
I didn't know Renée May.
Standing at the 9/11 memorial in March 2012, cocooned in the soothing sound of cascading water, I read names. As my eyes paused on "Renée A. May and her unborn child," I felt a depth of loss. I knew nothing about this woman, but I took a photo of her place on the memorial. Later, I looked her up online and found a beautiful smile, dimples and bright eyes looking back at me from my screen.
Now, on 9/11, I think of this woman I never met. A woman called kind and thoughtful. A woman, who at age 39, was about to become a mother. A woman who left behind unfinished blankets and an unfinished life.
Carved into stone, into our hearts and into history, let these names live in our conversations and our memories.
Renée, I think we could have been friends.
View Comments (7)
About the Contributor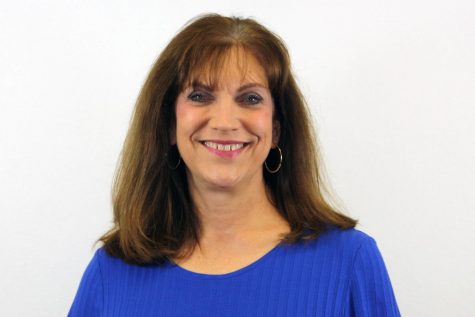 Laura Smith, Adviser
I'm the adviser of the Canyon High newspaper and yearbook staffs, and I love starting my day with this talented staff. We hope you'll join us daily for new content. I'm a graduate of Texas A&M University where I studied Secondary Curriculum and Instruction...