9/11 remembered, but not lived
Editor-in-chief ponders the effects of the tragedy 19 years after 9/11
When I sat down to write this piece, I was struck by the gravity of the task set before me. To convey the horror and grief that accompanies the date of Sept. 11 is a task of incredible magnitude. Although I was not alive at the time–the dark day occurred over two years before I was born–I see the anguish of those who lived through it. For me, remembering 9/11 is like looking through a warped and dirt-encrusted mirror; I know of its tragedy, but I never felt it.
"
For me, remembering 9/11 is like looking through a warped and dirt-encrusted mirror; I know of its tragedy, but I never felt it.
— Abigail Bell, Editor-in-Chief
Growing up, hearing about that day, I knew what the end of the story would be. I knew of those who would die; I knew of the bravery of the passengers on Flight 93 and the first responders at ground zero; I knew how the core of America would be shaken, how close my country came to falling apart but how they managed to carry on. I never had to suffer through the cruel stretch of uncertainty. All I have to suffer through is the one day a year when the faces of my teachers are drawn, and the lessons are often ignored as the past dances across their eyes.
The dread of those who watched dust and debris fill the air as New York City crumbled is different from the dread I feel. Now, I dread coming to school on the 11th of September. I dread watching the videos of the victims as they leap from the buildings. I dread the shadow that settles over my heart as I recall the hatred of the hijackers. I dread what affects only me. Another staff member wrote two years ago that students are becoming desensitized to 9/11. I do not feel I am becoming desensitized–rather, I am becoming selfish. I think of how the day will affect me, instead of how it affected all Americans.
"We were so blind to the darkness of people," my mother said when she recalled that day. At the time, she was pregnant with my sister. As I think of all the parents and soon-to-be parents during that time, I cannot help but wonder what they felt. How did they feel knowing their kids would grow up in a world where this event was discussed on an annual basis? How did they cope with their grief, knowing the world their children would grow up in had darkened that much more?
Every adult I have spoken to about Sept. 11 knows where they were when they heard the news. I have been told of the rooms where they first saw the tower fall, classrooms and hospitals and homes. I have heard it was surreal seeing the footage as it occurred, an incident that could not be real.
We are told the world has changed, but I never knew any different. And I likely never will. When I go to the airport, I see security as a long and tedious process. When others go, they see what used to be. My mom has told me of the days when you could walk your loved ones to the gate to wave goodbye, when random baggage checks would have been considered an invasion of privacy. Now, though, it is a way of life. I cannot imagine a life where Americans could walk so freely. Can you mourn for a world you never got to live in?
The grief that accompanied the crash of the first tower still lives on in Americans today. Nearly two decades later, we may have recovered from Sept. 11, 2001, but we never really healed. With every moment we spend remembering the lives of those we lost, though, I feel that we come a little bit closer to becoming a "more perfect union." Remember the lost lives of those who worked in the buildings, remember the devotion of the first responders, remember the bravery and unity America demonstrated that day.
View Comments (3)
About the Contributor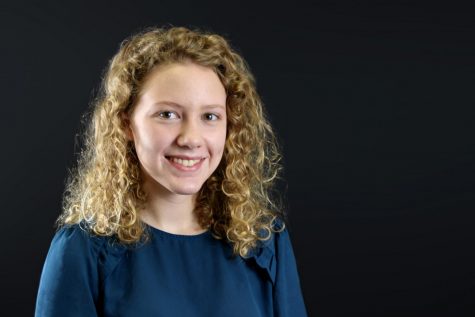 Abigail Bell, Managing Editor
Hi! My name is Abby (with a "y"), and I am elated to be managing editor this upcoming year. This will be my second year on staff, and I consider myself extremely lucky to be a member of this awesome team. I am a junior this year and am one of three drum...