Robotics team 'adjusts to the threat' virtually for UIL State Competition
Following the transition to a virtual competition because of COVID-19, the Canyon High Robotics Team competed in the State UIL Robotics contest in December. With UIL's announcement of state ranking in January, the team placed 14th out of the 24 teams.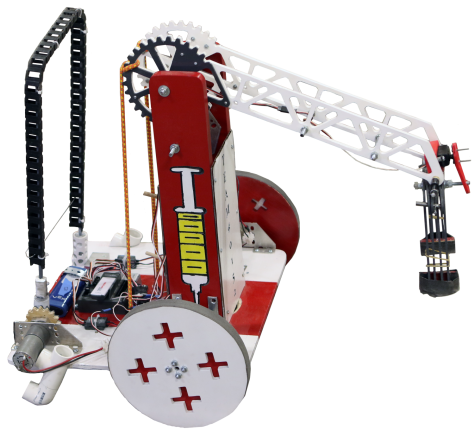 The contest took place at Robotics Club sponsor Bill Troyer's workshop while judges watched the team over Zoom. The team competed under the name Canyon Disease Control. Head Engineer and sophomore Tyler Troyer said the team had to adapt to the altered rules.
"Robotics is a six-week time period where we have to build a robot to do a certain task in under three minutes," Tyler Troyer said. "This year, we were given eight weeks, and there's a lot more to do. We were able to do a Minecraft section, our engineering notebook, an actual robot and a display–which is all virtual."
The competition's theme changes every year and is chosen based on its relevancy and applicability to the modern market environment. The 2020 contest theme contest was "Outbreak: Adjusting to the threat."
"Every year, BEST (Boosting Engineering, Science and Technology) comes up with a game course, which is the task," Tyler Troyer said. "This year, since it is COVID related, we have to take 21 cells and sort them out to figure whether they are infected, uninfected or immune and then quarantine them or figure out what is the best way possible to further slow the spread."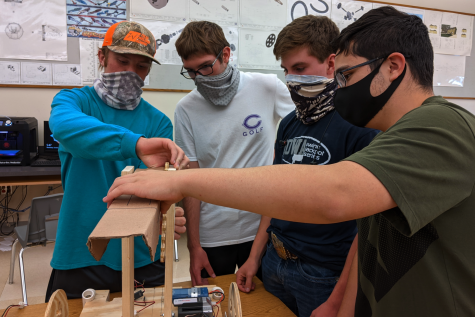 As the tasks change, teams must adapt their entries to new challenges imposed by the chosen game course. Adaptations can range from small adjustments in programming to major changes in the designs, planning and construction of the robot.
"It is a lot smaller than what it normally has been." Tyler Troyer said, "In the past, we've had to maneuver around walls and reach higher. Normally, we push the max on [the robot's] size, but this year, we cut it down for speed because it's a flat course, and there's not a lot of obstacles."
The contest is divided by regions, with the Canyon High team competing in the West Texas Hub division. The contest is composed of several parts, including a notebook covering the team's development of the robot, presentations over the team's company–Canyon Disease Control, and an exhibit to showcase the groups' implementation of the game theme. Points are acquired from each part of the contest.
"There's the main game where you can score 1000 points each game." said junior Cameron Renner, Head of Computer Aided Drafting. "That's what we're trying to go for. Our main focus is building a robot, and we have those other parts of the competition we must fulfill. We have the exhibit, which most years we would build, and you walk into it and look around. This year, since we can't go anywhere, it's just a website."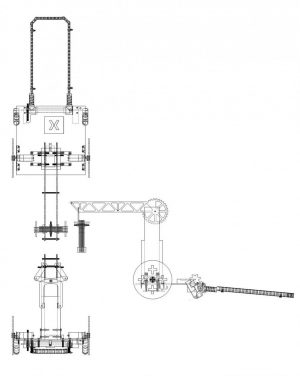 As Head of C.A.D, Renner used the software to help plan and design the robot to function in the game course and perform its tasks.
"I've been the Head of C.A.D. for two years." Renner said, "I drew the robot last year, and I drew the robot this year. I also program, so I spent 45 and a half hours drawing and about 20 hours programming this year."
According to BEST, the goal of the UIL Robotics competition is to prepare students for careers and further education in STEM fields. Renner said he plans to use the skills he developed from the contest in his future career.
"I've always been interested in math and science," Renner said. "A couple of my friends were already in it when I was a freshman, so I was like, 'Oh, this looks fun.' I liked it, so I kept doing it. C.A.D. is a large part of engineering, and since I already know how to do that, it will help towards scholarships for different awards."
Leave a Comment
About the Contributors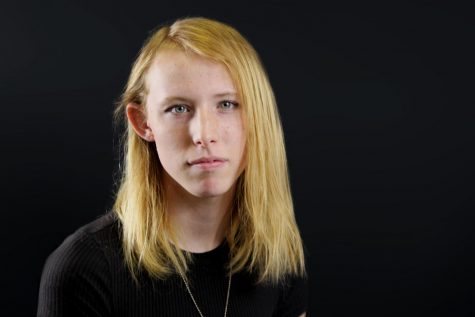 Nicole Butcher, Staff Reporter
Hello! My name is Nicole Butcher. I am a senior, and this is my first year on staff. I'm really excited to be here and have the opportunity to work with the awesome people on our staff. Outside of The Eagle's Tale, I am involved with drama, art and (probably...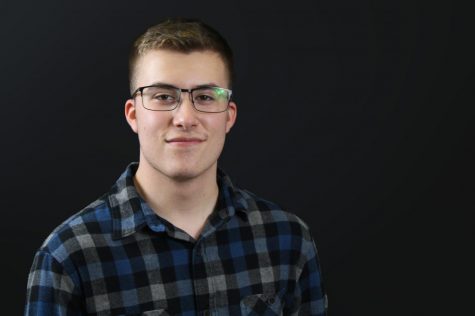 Blake Loria, Editor-in-Chief
Howdy! I'm Blake Loria, and I want to pursue a career in journalism, so I am honored to be serving as editor-in-chief for my third and final year on staff. As a senior, I am quite involved around Canyon High, so when I am not editing or practicing for...