Homeroom Challenge to 'restock the shelves' for Snack Pak 4 Kids through Oct. 20
Students can participate in a "Homeroom Challenge" benefiting Snack Pak 4 kids by donating needed items to their homeroom class through Monday, Oct. 20, with a chance to win a pizza party.
The drive, sponsored by the Parent Teacher Student Association, will help to restock Snack Pak 4 Kids' shelves, which serves over 10,000 students in 51 school districts in Texas. The freshman and sophomore classes are asked to donate 16 oz jars of peanut butter, while juniors are asked to donate Capri Suns and seniors Pop-Tarts.
"I really hope we can reach into our hearts and realize it's a great cause and a great way for us to give back," PTSA faculty representative Lee Stafford said. "They service a lot of our students, and they provide them with a bag of snacks so they don't go hungry over the weekend. It's such a great cause."
According to handsonamarillo.com, Snack Pak 4 Kids' mission is "to end weekend hunger for children by providing a backpack filled with kid-friendly snacks each Friday of the year." The backpack is placed in a locker assigned to a student, who is then given the combination and retrieves a snack pak every Friday.
"
I really hope we can reach into our hearts and realize it's a great cause."
— Lee Stafford, PTSA faculty representative
"I know a lot of our organizations have actually gone there and packed the bags," Stafford said. "It's an amazing cause; if there's a need there, I hope we will be able to jump up and help."
PTSA is an organization made up of students and parents. Stafford said she provides information on what is happening at Canyon High and what Canyon High needs.
"PTSA is designed to provide services for the teachers," Stafford said. "They raise money for scholarships, and then our students can apply for those scholarships. So basically serving the teachers as well as providing opportunities for students. They help us a lot."
About the Writers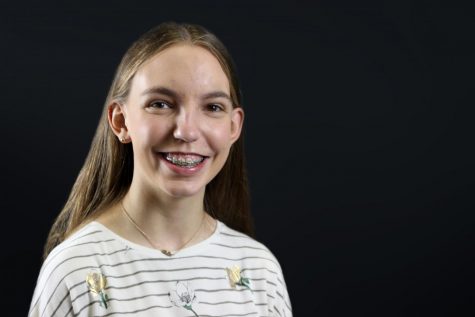 Hannah Backus, Editor-in-Chief
Hello, everyone! My name is Hannah Backus, and I am a junior. This will be my second year on staff, and I am thrilled to be serving Canyon High as one of three editors-in-chief. When I'm not editing or reporting, you can find me reading, learning new...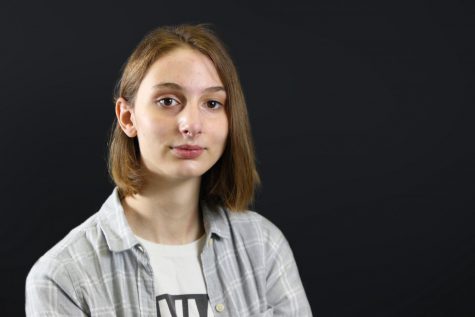 Charlie Clark, Staff Reporter
Hello! My name is Charlie Clark. I am so excited to be working with our wonderful team. I am a sophomore, and this will be my first year on staff. When I'm not in the newsroom, I can be found in the band hall on my saxophone, listening to music or with...