Soaring Pride Band to perform at UIL competition Saturday, Oct. 19
The band will be at Dick Bivins stadium for University Interscholastic League (UIL) contest Saturday, Oct. 19 at 6:30 p.m. The contest is open to the community. The band competed in the High Plains Marching Festival Saturday, Oct. 5 at Dick Bivins Stadium, placing fourth overall and earning Best In Class 4A, Outstanding Drumline and Outstanding Color Guard. 
Junior drum major Lily Williams said the performance was a good experience. 
"Our show was pretty underdeveloped when we got there," Williams said. "I wish we pushed more as a band in September and got more run-throughs and practice runs down because that was one of our first run-throughs."
"
I felt a more emotional connection to the band.
— Lily Williams, 11
Williams said she is looking forward to seeing the improvement from High Plains.
"Even though we didn't get first, we placed really well," Williams said. "We have had a bit of a rough start this year. It feels like we've broken through it. I felt a more emotional connection to the band, and it was really exciting to see the freshmen's reactions. I feel like people are trying a lot harder, and it really shows their motivation."
Last year's show, "Opus" had was centered around classical music, while 2017-2018 show "Uprising" expressed rebellion against constraint. 
"Uprising was more about the dark and dirty oppressed class rising up against their oppressors," senior drum captain Jack Wiegand said. "'Into the Sky' is just about freedom and finding your own way."
"
'Into the Sky' is just about freedom and finding your own way.
— Jack Wiegand, 12
This year is the first time a solo has been featured in the drumline.
"We usually have drum breaks, which features the whole line," Wiegand said. "It's not that long of a solo, and a lot of the time the audience doesn't really know how to react for half of it. For the first half, they're kind of looking around. It's kind of like a punch to the face."
The show also highlights other sections of the band such as trumpets, guard and woodwind instruments.
"I feel like Mr. Sheffield will use tough love to motivate everyone to actually focus and learn," Wiegand said. "Even last year, our show runs were never really that great until we actually got into a performance. Once everyone starts to perform and gets that feeling, they'll start to hone in."
Leave a Comment
About the Contributors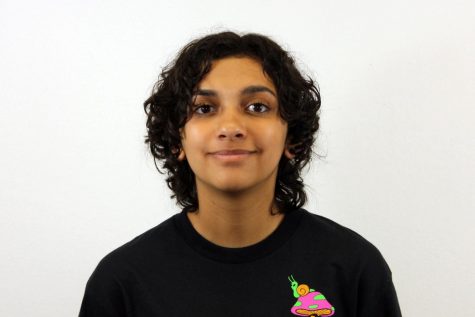 Alayshea Stewart, Staff Reporter
Hiya! I'm Alayshea and I'm a junior. This is my first year on the newspaper staff. Outside of newspaper, I enjoy theater and debate. I love cats, snakes and frogs. This year I'm going to give it my all and do my best to keep everyone informed. I'm thrilled...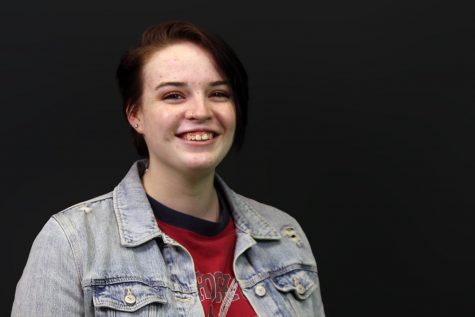 Alyssa Seaton, Staff Reporter
What's up? My name is Alyssa Seaton. I am a senior in my third year of journalism, and I am a co-editor-in-chief of the Soaring Wings Yearbook. In the little spare time I have, I write for The Eagle's Tale. I enjoy taking pictures above all else because...