Macy McClish, Associate Editor
May 2, 2019 • No Comments
Four students will compete at state level of UIL academics while senior Natalie Davis advanced to the state theatrical design contest where she placed fifth April 26. Senior Erin Sheffield...
Katelyn Spivey, Editor-in-Chief
April 29, 2019 • No Comments
The UIL One-Act Play cast and crew will perform a public showing of "The Curious Incident of the Dog in the Night-Time" Monday, April 29 at 7 p.m. Admission is free, but monetary gifts...
Faith Douglass, Sports Editor
April 26, 2019 • No Comments
The girls and boys track teams won the 4A Area meet last week and will compete this Friday and Saturday in Lubbock at Lowery field. This year is the boy's first area team championship, and they broke three different meet records. The girls team broke seven area meet records of the 17 records, and...
Claire Meyer, Associate Editor
April 4, 2019 • No Comments
Reboots. Sequels. Prequels. Spin-offs. Adaptation. Repeat. Today, a large majority of our movie intake is, to put it frankly, unoriginal. They are, in some way, based on another idea. Take 2017, for instance. "Kong Skull Island" was captivating, but a reboot. "Spiderman: Homecoming" was wonderful,...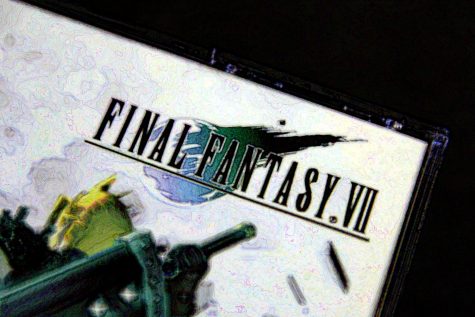 Cambry King, Video Editor
May 15, 2019 • No Comments
A train screeches into the station as the iconic music plays. Fellow freedom fighters knock down the guards. Their leader falls out behind them and calls me down. "C'mon...
Meet the Top 10