May 18, 2020 • No Comments
A 1934 sienna Allis-Chalmers stands out among the other vibrant tractors positioned across the concrete floor. A blue ribbon attached to its grill indicates its ranking. By the gleaming...
Caroline Ragland and Claire Meyer
April 13, 2020 • No Comments
The time is up. A small pumpkin with trailing vines houses cupcakes with glistening sugar and perfect swirls. The fall-themed dessert is nothing less than perfection. It is no surprise...
Luke Bruce, Editor-in-Chief
April 23, 2020 • 1 Comment
After a 42-year career, girls basketball head coach Joe Lombard announced his retirement earlier this month, leaving the legacy to be carried on by his son Tate Lombard, who was named his successor Thursday, April 23. Joe Lombard's career ends with an overall 1,379-133 record including 19 state...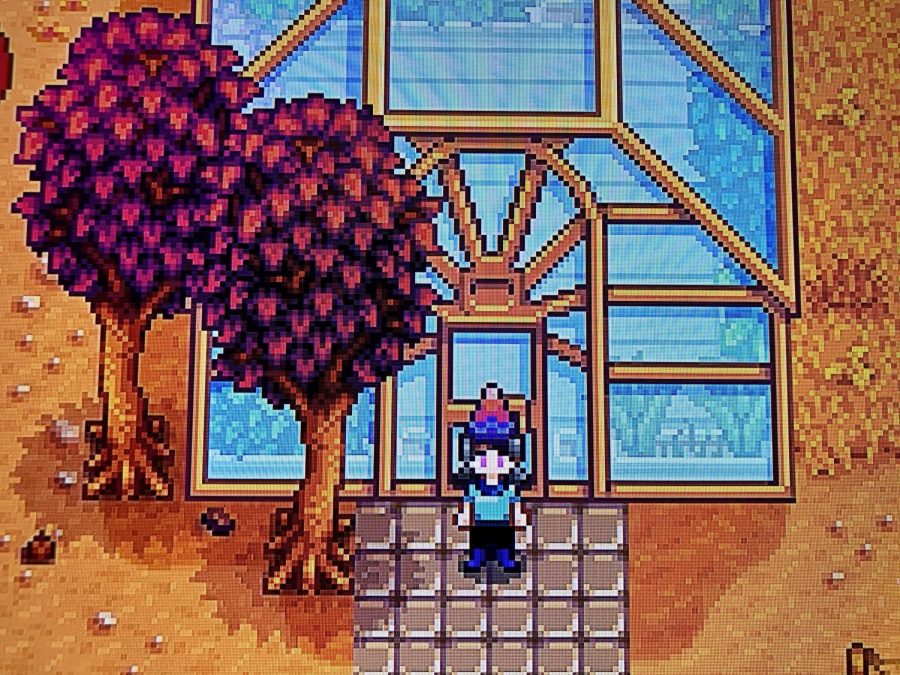 Claire Meyer, Editor-In-Chief
May 8, 2020 • No Comments
"Stardew Valley" is an open-ended farming game created and developed by Eric Barone. It was released on February 26, 2016 for Microsoft Windows, but has since been made available...
How we saw COVID-19