'O Night Divine'
The tiny lights make their way down the pew, one lighting the next and on and on. The overhead lights still gleam, just to be safe, but they're dimmed, and the lamps above and the candles below bathe the sanctuary and the congregation in a warm glow worthy of Norman Rockwell.
My little sister leans over and lights my candle with hers, and I turn and pass it on to my other sister. Hers takes a moment longer to light, so a moment passes with my eyes fixed only on the two candles as the slow, ethereal "O Holy Night" floats through the air.
Audrey's wick finally catches, and I lean back in my seat, singing along to the familiar hymn. Then the lights are off, and the scene changes immensely.  Where once was a congregation bundled in their warmest and finest, now there are nothing but faces and flames, a hundred small candles burning brightly in the dark.
I love the Christmas Eve service. I love everything about it, from the Bible readings to the prayers to the choir members singing their hearts out. Of course, those are all present in any service on any Sunday, but there's something undeniable and strange and wondrous to tonight. And then there are the candles. I love the candles most of all.
"
Now there are nothing but faces and flames, a hundred small candles burning brightly in the dark.
— Jaren Tankersley
So much of Christmas is devoted to merriment, as it should be. After all, Christmas is a holiday, so it's meant as a celebration. But as we stand, I think to how the candlelit portion of the service is so much less cheerful. To the Christian–to me–we live in a world sad and torn and separate from its creator. But we who follow Christ are aflame nonetheless, tiny lights shining in a vast blackness. And we shine together. The message is religious. The message is personal. To me, the message is the most important part of the season.
We're nearly to the final chorus now, and I can't help but reflect on how many of these services I've attended. I can still remember the first time I was allowed to hold a candle on my own. At the time, I had to stand on the pew just to see when the pastor blew his candle out. Now I have to hold my candle near my face so it doesn't rest at my sisters' hair level.
The song swells, then all the music cuts out, and our voices fill the sanctuary, those bright lights singing in a dark night. I am now working very hard not to cry. We sing, "O night, o night divine," and for just a moment, all the year's pain and troubles, all the tiredness and cold that comes with humanity doesn't so much vanish as become incredibly bearable. Surrounded by family and friends and strangers, I finally shed a few tears in a moment as close to perfect as this broken world can manage.
View Comments(1)
About the Contributor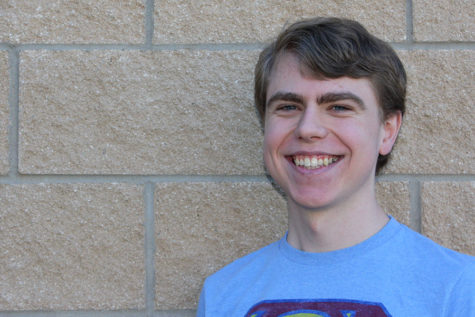 Jaren Tankersley, Co-Editor in Chief
Salutations, I am Jaren Tankersley. I am a senior, and I am very excited to spend my third and final year on the Eagle's Tale staff as Co-Editor-in-Chief. I am vice president of the class of 2018, vice president of our NHS chapter and vice president...