Football season begins Sept. 1 against Brownwood
The football team will kick off the season Friday, Sept. 1 in Frenship against Brownwood at 7:00 p.m.
The Eagles will play the Lobos at Monahans High School the following week. Their first home game will be against Amarillo High School Oct. 6 at 7:30 p.m. at Kimbrough Memorial Stadium. The team began preparing for the first game Aug. 7.
 "Our big focus right now is having all those plays in and having good back-ups at all of our places," coach Billy Rushing said.  "Perfecting plays is a big part of our focus."  
Rushing said he is excited for the team unity seen in this group because of how supportive the team is, even while competing with each other.
"They've really grown together, brought the young guys along," Rushing said.  "They've really done a great job of being a team."
This year's varsity team consists of all upperclassmen except three sophomores and one freshman, Jack McKay.  This year will be the first year in 19 years a freshman will be on varsity.  
"Everything's a lot faster paced than I'm used to, and I'm learning to adjust," McKay said.  "It's a great experience. As a kid, I've been waiting for the time I get to be on that field on Friday nights."
Junior wide receiver/defensive back Seth Nickell said he thinks the team is extremely prepared.  
"Whether it is practicing hard, lifting, watching film or working drills after practice, I know each player and coach has the same agenda," Nickell said.  "We have big goals this season."  
Nickell said this Friday sets the tone for the football team, and all their hard work from off-season to now has prepared them for this moment.  
"There is a lot of heart and passion on this team," Nickell said. "We're all very excited to finally put it into action." 
About the Writer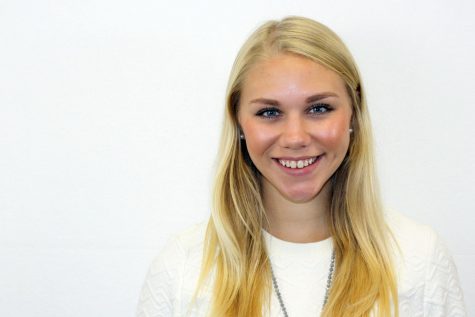 Faith Douglass, Sports Editor
Hey, I'm Faith Douglass! I am a senior this year, and this is my second year in newspaper. I play basketball and run cross country and track. I am in Student Council, Decide to Defy, Fellowship of Christian Athletes, LEAD, National Honor Society and...