Students begin [email protected] program Monday, March 30
Students will begin using CISD's online learning program [email protected] Monday, March 30 in an effort to continue educating students while schools across Texas are closed.
Teachers and staff spent the week of March 23-27 in professional development and preparing lessons for students. In the following video, CISD Director of Digital Innovation Chris Norton addresses students and parents, showcasing the website and many of its features.
"You'll be able to scroll down the homepage, you'll be able to see our campuses and these links will take you directly to our teachers' homepages," Norton said. "So if I clicked on Randall High School, it would bring up our Randall High [email protected] page, which will give you access to the lessons. For high school it will be by teacher and subject area, and in our elementary and intermediate levels, it will be by grade level."
Canyon ISD - Communications
The district created a Parent Quick Start Guide intended to ensure students have access to a device, internet, means of communication and an online learning environment at home. Those interested can also ask the district questions through the [email protected] Help Desk located on the district website.
"If you have any questions regarding any of the lesson plans, how to access any of the websites, how to get your students logged in, please feel free to call our campus principals at our campus numbers, as well as get a hold of their classroom teacher," Norton said. "We cannot wait to get your kids back in school. Just remember we're all in this together."
About the Writer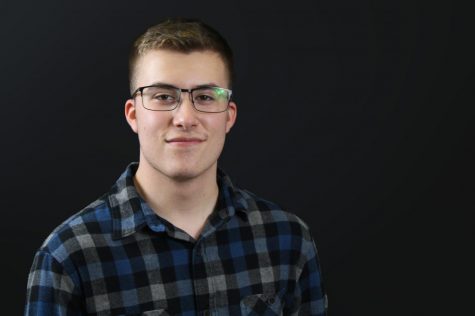 Blake Loria, Editor-in-Chief
Howdy! I'm Blake Loria, and I want to pursue a career in journalism, so I am honored to be serving as editor-in-chief for my third and final year on staff. As a senior, I am quite involved around Canyon High, so when I am not editing or practicing for...