Foreign exchange students seek new experiences in America
Louis Veenker
What area of Germany are you from?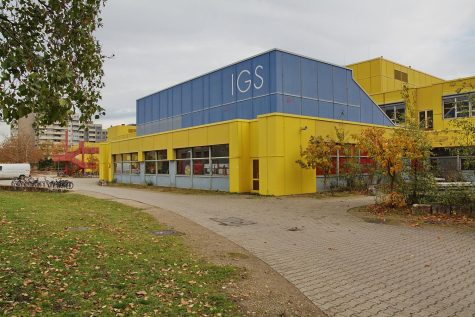 "My hometown is Hannover and

it's the capital of Lower Saxony. It has more than 1.1 million inhabitants, but Hannover doesn't have that many sights. My school in Germany is the IGS Roderbruch and it's the biggest school in Lower Saxony with more than 2,600 students. Crazy about it, is that my whole school is colored yellow."
What are the big differences between an American school and your school back in Germany? 
"In the classes, we stick together the whole time the whole day. So the schedule is not the same every day. So every week we have the same schedule, but days are different and it's more challenging in Germany it's also for six years. "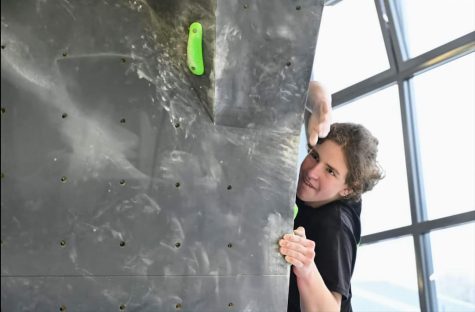 What are your hobbies/interests?
"In Germany, I do a lot of rock climbing and sport climbing. It takes most of my time. I also read a lot, I read too many books. I'm very interested in politics, and I also did an internship with a member of the German parliament this summer."
What is your favorite food?
"In Germany, it's called Kaiser Spaetzle. It's pasta with a lot of cheese. So like mac and cheese in Germany."
What made you want to join the foreign exchange program?
"My whole life, I've thought about taking part in such a program because my dad always told me about his experiences and what a great time he had. So I decided during COVID to take part, and see something new."
What are you looking forward to in attending an American school?
"My biggest goal for my exchange year is to have a nice year with unique experiences. I want to know as much as possible about American culture."
How do you plan to be involved at Canyon High?
"I'm already involved in the musical and the table top game club. I also filled out the form for the student council. My host sister also asked if I wanted to be part of the Spanish club in order to improve my Spanish for Spanish I. We are waiting now for the first meeting."
What would you like people to know about you?
"I'm a normal student, the only difference is that I'm from Germany. I hope I can be friends with a lot of nice people."
Martina Costantino
What is your hometown like?
"I'm from Lamezia Terme, Italy and it's pretty similar to Canyon, it's not that big. We have nothing to do there, but it's my hometown. But I really like Canyon because it's very different."
What are you looking forward to in attending an American school?
"I wanted to live the American high school experience because we have a totally different school system. We have five years of high school and we have the same classmates for five years. We have six hours of school and a different subject every day."
What are your hobbies?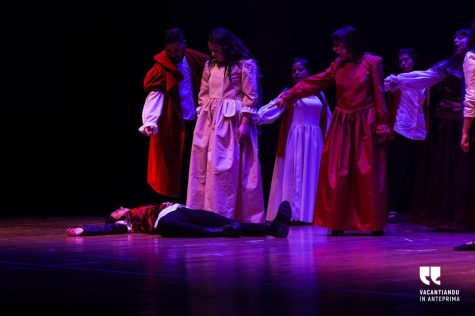 "I love singing, acting, theater, and choir. I love studying astronomy, physics, law, or anything relating to the universe. I've been singing all my life, but acting is something new and interesting and I get to be vulnerable. It's strange because you're playing somebody else, but you can just be yourself."
What is your favorite food? 
"Food is a big part of my life and here (in America) it's totally different because people here get fast food. I like pizza and pasta even though I know people in Italy that don't like that stuff which is weird."
What made you decide to apply for the foreign exchange program? 
"I've been wanting to do this experience for five or six years. I wanted to change my life and routine because I know that my life is here in the United States. I didn't see my future in Italy and I just wanted to live a new experience in high school. I'm a very indecisive person, but I've always known that I wanted to do this. I was convinced, it wasn't something that I was doubting or struggling with."
How do you plan to be involved at Canyon High?
"Acting and singing are what I'm interested in and what I enjoy doing. I'm actually struggling a little bit in choir because they're all so trained and talented but I'm learning so much because they are all so supportive and they've helped me a lot."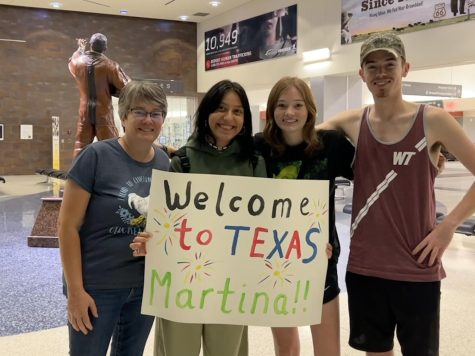 What do you want people to know about you?
"I'm open-minded. If they want to talk to me or want to know something about me I'm here for it. I'm very empathetic and I love meeting new people. I want people to know that I'm just a normal girl from Italy. I also smile a lot and I try to be kind and nice to everybody."
Leave a Comment
About the Contributors
Lara Reeves, Staff Reporter
Sup guys! I'm Lara Reeves and I'm a Junior this year and this will be my first time on the newspaper staff! I'm also involved in all things theater, ASL honors society, and bowling. Some of my hobbies include reading, practicing yoga, writing, jamming...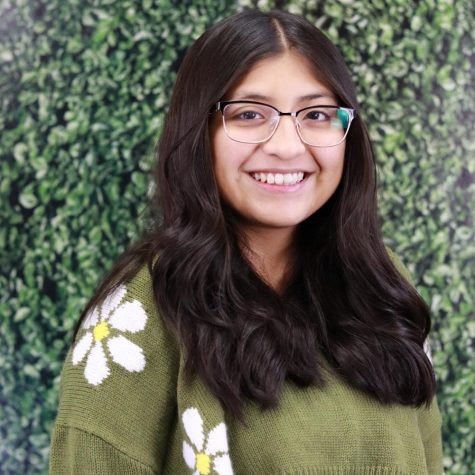 Lucero Curampa, Staff Reporter
Hi there, My name is Lucero Curampa and I'm a sophomore. This will be my first year on newspaper staff! My hobbies are singing, playing my instrument and listening to music. I am also in Chamber Choir, debate club, and Spanish club. Some of my interests...