Why community members are running for CISD Board of Trustees
Early voting started April 25 and the last day to vote is May 6. People are able to vote at Randall County Election Administration Office, Randall County Annex, Comanche Trail Church of Christ and Randall County Justice Center.
Place 1:
Paul Blake- Did not respond.
Place 2:
Kathryn Wiegand- 
Why did you decide to run? 
When I first filed for a position on the school board in 2011, my sons attended Canyon ISD elementary and intermediate schools. I had served on district committees and as a school volunteer. I believed serving on the school board was another way I could support the school district. In the 12 years since I was elected, I have learned how an effective school board functions including the policies, monthly tasks and best practices. I feel a responsibility to help continue the good work of this board while helping new members learn how the board functions. Canyon ISD is a great district and I want to use my experience and insight to help continue its success.
What is the base idea of your campaign?
During the next four years, my efforts would be focused on the following five priorities:
-Students, teachers and staff continue to have a safe and encouraging environment where they can learn and work. 
-Canyon ISD attracts and retains high quality teachers through competitive salaries and advancement opportunities. 
-All students explore pathways to success (trade skills, military, college and workforce) that reflect their skills and interests.
-Parents, students, school personnel, community members, and trustees benefit from frequent communication. 
-District needs are met while maintaining wise stewardship of available resources.
What do you think sets you apart from your fellow candidates?
The knowledge I have gained during the past 12 years as a trustee puts me in a unique position to provide valuable input to school board conversations. As President and CEO of a local foundation, I have significant experience with budgeting, hiring, communications and serving the community. Our two sons attended Canyon ISD from kindergarten through graduation (class of 2017 and 2020) so I know what it's like to have kids in public schools.
Jodi Davis-
Why did you decide to run?
I decided to run because I feel like there probably needs to be more parent representation on the board. The reason I chose to run against Kathryn is because she is no longer a parent and I have also been an educator for 17 years. I feel like I have a good idea of all the requirements.
What is the base idea of your campaign? 
My main points are that we hold the district accountable for academic excellence and that we profess professionalism in every aspect of education. The reason for you guys being in high school right now is to have an example of professionalism. What is it going to look like when you guys leave and go into the professional world? I think it's huge and we need to [show what this looks like]. I think it's huge that we communicate with parents, that we have open communication and open dialogue with parents. We have phenomenal teachers and students in the district. Just that we keep all of that in Canyon. Canyon is a very special town, it is near and dear to my heart. 
What do you think sets you apart from your fellow candidates?
I think what makes me stand out is being an educator, understanding what goes into being a teacher and what goes into everything. The day to day that the teachers have to do and the demands that are put on them. There's no other candidate that has been in education at all. There are other candidates that are also parents. I'm super thankful that several parents have stepped up and wanted to take on this role. We ask all the time for parent involvement and we've found a lot of parents don't want to be involved. So [to have parents running] is amazing. I taught general ed for 10 years and special ed for 7 years. I actually have my masters in special education so I have a very interesting perspective. 
Place 7:
Derrick Thomas- Did not respond
Laurie Gilliland- 
Why did you decide to run?
When people ask me why I am running for SB-my reply is simple but sincere.  
You see, as an educator my top priority was to provide my students with the best education possible day after day. And now in my retirement, I realize that I'm not done! I'm not done caring about our students. I'm not done desiring the best education possible for our schools. As a school board member, I know my passion for ensuring our students receive a first-rate education will only grow.
What is the base idea of your campaign?
If elected to the CISD board, I will 
-Continue to foster parent and district relationships for the purpose of student success
-Investigate ways to improve classroom discipline and classroom control.
-I will passionately explore ways to retain our teachers-because without good teachers, our students do not receive a quality education. I have many ideas on how to keep our new and veteran teachers and will absolutely visit with both groups to get their ideas on teacher retention.
-I will strive to raise teacher pay to be equivalent to neighboring school districts
What do you think sets you apart from other candidates?
While a school board may be strong with members from multiple facets of the community, I believe it will only be successful with a member that truly understands education. An understanding that can only be gained from inside the classroom. My extensive career has provided me perspective and qualifications my opponents do not possess.
-I have first-hand experience on the workings of a classroom, managing school budgets, along with creating and using curriculum.
-I have had much success fostering parent relationships within the school environment.
-I have been a mentor to new teachers and I welcomed and supervised many WT student teachers in my classroom.
-I was teacher of the year for Canyon Intermediate in 2018.
-I was a Lead learner for my department and I was chairman of the Teacher Advisory committee-a committee that worked closely between school staff and Dr. Flusche and the district cabinet.
-I am also very connected with our community.
-I am on the Leadership team for I Heart Canyon, and with my church, I am leading and orchestrating a summer lunch program for the children in the North part of the district.
Tiffany Rogers-
Why did you decide to run?
I want to support my kids and kids in general all across the school district. I've found volunteering is a good way to not just get involved but is a good way to support our kids, teachers, staff and everybody involved. If somebody needs something I'm willing to jump in there and do the work. I'm on the junior achievement board. We go into the school and we teach a class on personal finance. I usually teach seniors I just like high school kids but it goes all through younger kids as well. I teach this class every year, it's just fulfilling to me. This is my second year on the Global Health Advisory Council through Canyon ISD. I'm the parent co chair, last year we went through this whole process over suicide prevention. I was on that subcommittee and we worked all summer because we knew this program needed to be put into place for the next year. That's just part of what I've been through to show where I want to go. When we see a problem we don't have to be angry about it, we can work together to fix it. 
What is the base idea of your campaign?
The base idea for me is parent involvement. I think that the more parents that are involved can help not just their own kid but the teachers as well. I see that we have a discipline and accountability problem with our students right now. I want to support those teachers in finding a solution. I think the more parents involved the more we can help bridge the gap. 
What do you think sets you apart from your fellow candidates?
The information I've gathered is that [the other candidates] don't have children in Canyon ISD. Raising kids 10 years ago versus raising kids now is quite different. I think that involvement and being in the PTA and the different boards I'm on has given me more insight. I represent Canyon North, not just Canyon proper. I would represent West Plains and Randall as well. 
Place 3: Special Election
Casey Posey-
Why did you decide to run?
I am a parent of 2 Canyon ISD students. I have had a number of people asking me to run for years just because I love the school district and I love my kids. I have a business background and I've been on a dozen boards. The school board is for the administration and upper level staff of the district to lean on and to have help from. The fact that there's things that I do and don't agree on within the district and I always think we can get better [is why I'm running].
What is the base idea of your campaign?
We want all parents to have a voice in the functioning of the school district and we want the district to be really transparent and communicative with the parents. As parents we entrust our kids to the school for a lot of hours during the course of the year and we want to make sure that the school district is functioning to the best benefit of our kids as it can.
What do you think sets you apart from your fellow candidates? 
My business background in risk management. I'm a commercial insurance agent in Amarillo, I've been doing it for over 10 years. My everyday, is analyzing and assessing risk and managing the contracts with language of insurance policies, in addition to helping advise on the risk of given businesses. There's always risk in things that we do, there's a decision to be made accordingly. My expertise is analyzing risk and then applying those analytics and those thought processes to figure out the best way to do things. Marry that with my Christian walk and my faith being my driver behind all of it and I think that I can really contribute to the school board. 
Claudia Burkett- Did not respond
Jared Wirt-
Why did you decide to run?
I'm fifth generation from Canyon.  And so growing up here, being born here, coming through Canyon ISD, all three of my kids have come through Canyon high school, my wife is a teacher for the district, and my brother in law Coach Rushing has actually just left.  And so you know, I've got roots, deeply embedded into Canyon ISD. I'm a product of it, I love it and I love the people. It is one of the premier high schools in the state, if not the nation. And so that tradition of excellence intrigues me. I just want to be a part of helping us continue to grow and get better and in places that we can.
What is the base idea of your campaign?
The base ideas of my campaign are to keep things going in the direction that they've been going but with emphasis on safety and security. I've got some specialized training, instruction and knowledge about what safety and security ought to look like in schools.  It doesn't need to be something that just, you know, after time, we kind of forget and put it on the backburner. It needs to be something that's at the forefront. I've had the opportunity to work with every school in the Canyon ISD district this year, I've been on every campus at least three times training lockdown drills and talking to the teachers about what that looks like. Trying to do that in a way that doesn't cause them harm, but at the same time gives them the skills necessary to be able to keep themselves, their classmates and their teachers safe is very important.
What sets you apart from your fellow candidates?
I've been at the sheriff's office for 21 plus years, I'm going on 22 years of service there. I've been in several different areas of law enforcement. I've worked in the jail for a couple of years. That's where I really learned how to talk to people, you have to have good people skills to visit with folks in that type of setting, especially when they're angry. So that was kind of foundational, from there I went to patrol and worked several years on patrol. I've worked on investigations, I worked in juvenile investigations. The next thing I went to was a patrol lieutenant, so I supervised the patrol unit. I got to learn organizational leadership, and personal leadership, did that for seven years. I was promoted to captain where I'm currently at right now. Now I supervise all of our enforcement division, which includes patrol, which includes investigations. Swat, narcotics, a lot of our SWAT team for ten years, Narcotics Division. 
Josh Grisham-
Why did you decide to run?
I have a vested interest in the direction and effectiveness of Canyon Independent School District. I have children that attend the school district, I have friends and family that have children in the school district. Parents are counting on the school board to guide and direct appropriately. So I feel my background from corporate America provides an opportunity to transfer some of those skill sets to support some improved efficiencies and effectiveness within the district.
What is the base idea of your campaign?
[The base ideas are] communication being two way, transparency within the district and accountability. I've heard about the opportunity for improved communication. I feel like communication helps resolve a lot of issues or misunderstandings. So improving communication, I feel, is going to only benefit both educators and administrators, as well as our parents within the district.
What sets you apart from your fellow candidates?
I have 20 plus years of sales and sales leadership experience. This experience includes conflict resolution, and negotiation, management, interpersonal skills and communication skills that help build relationships about the community. So based on my interaction with a wide variety of individuals over the course of the last 20 plus years, I believe I'll be an asset to help diversify the board from the thought and approach prospect process.
Leave a Comment
About the Contributors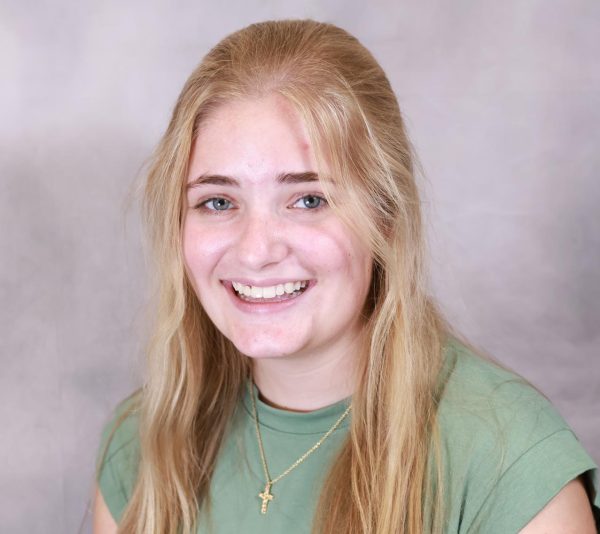 Brenna Ware, Staff Reporter
Hey guys! I'm Brenna Ware. I am a junior and a second year staff reporter.  Outside of newspaper I am involved in band and 4-H. I am on the Soaring Pride Band leadership and am the Randall County media officer for 4-H. At home I love to read, sew,...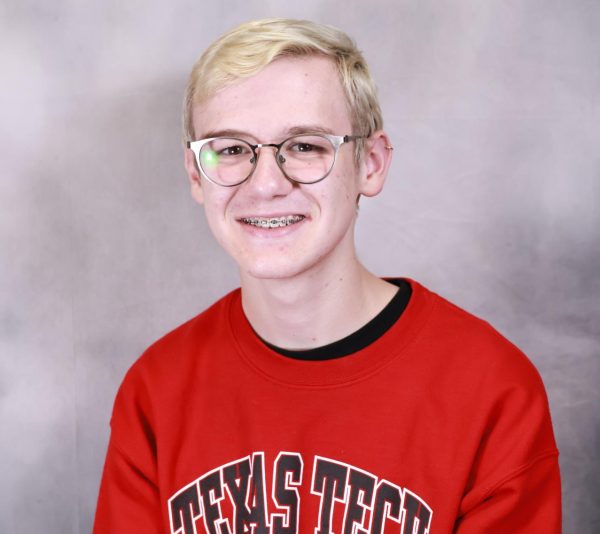 Sean Buck, Editor-in-Chief
Hey y'all, I'm Sean. I'm a senior here on campus and this will be my 4th year to be a part of the journalism department and 3rd year on Eagle's Tale Staff.  I'm very passionate about newspaper and what is published as I see all the work that...