Cheer tryouts begin Sunday, March 7
Cheer tryouts will be held Sunday, March 7-Tuesday, March 9 in the small gym. Results will be announced Friday, March 12 at 4 p.m. in the cheer Google Classroom.
Students who tryout for the cheer team will practice a rehearsed routine, jumps and situational sidelines–a prompted questioning time. Sunday will consist of the tryouts learning audition material; Monday will consist of practice and a mock tryout; Tuesday will consist of the real tryout. Judging will be paneled virtually, and attendance is mandatory to all events for auditionees.
"
We expect the same dedication, practice time and spirit from all of our members."
— Nicole Moore, varsity cheer sponsor
"We want to prepare those interested as much as possible," varsity cheer sponsor Nicole Moore said. "They're going to learn the material on Sunday. Then, they're going to have the opportunity to practice on Monday, and they perform on Tuesday."
All students trying out are required to wear black shorts with no visible logos, a white T-shirt and tennis shoes. Hair will need to be pulled back, and students must wear masks. Moore said tryouts are designed this way to level the playing field between students.
"We want tryouts to be as fair as possible," Moore said. "We encourage all students interested in being a cheerleader to come and try it. It takes a mindset to put yourself out there and decide you want to be a part of this. We also encourage guys to try out. We expect the same dedication, practice time and spirit from all of our members."
All cheerleaders are required to attend home football, basketball and volleyball games corresponding to their designated cheer squad. Moore said she hopes all cheerleaders are a positive influence both around campus and at games.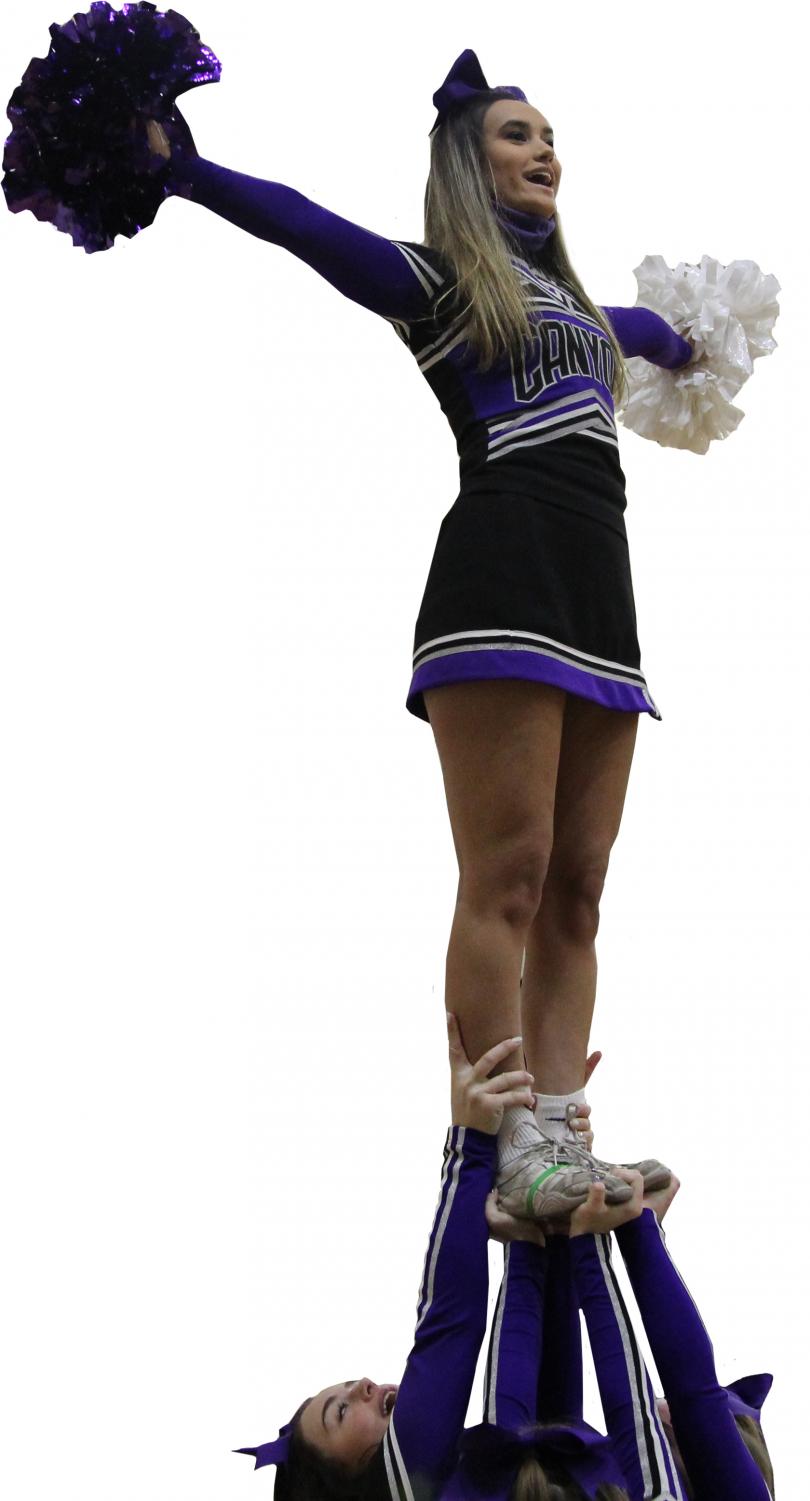 "Cheerleaders need to be good representatives of the school," Moore said. "They need to be good leaders and be kind to others. You don't have to be the most spirited person, and you don't have to be the most talented person–you need to be ready to work and have fun."
Outgoing senior cheerleaders will assist in coaching the audition routine and helping incoming cheerleaders with their jumps, chants and sideline situations.
Freshman Emma House, who is a part of the current freshman team, will audition again for a spot on the junior varsity team. House said the process was nerve wracking last year, but everyone was kind and positive throughout the process.
"I learned you can't be too hard on yourself," House said. "After I was there for a few days, I got to know some new people. The upperclassman helped us through the three days. If you don't know how to do something, like a specific motion or move, ask for help and work on it. It's best to take a breather and continue pushing yourself."
House said she encourages anyone to tryout for cheer if they want to challenge themselves and meet new people.
"Joining cheer is worth it for the experience," House said. "Even the tryouts are a good experience. The fall is really busy with football. It's manly playoff games. We have practices outside of school too. We also go to the Volleyball games. In the spring, we go to the UIL Spirit Championships, and we cheer for all of the basketball games. In the summer, we go to cheer camp. It's a good experience getting to build on all of our work."
Sophomore Brynlee Bearden said she plans on trying out for the first time after hearing her friends talk about their experiences.
"I really want to put myself out there," Bearden said. "I want the person who is teaching us to be leaders and show us it's okay to mess up. I want this to be a good experience to make more friends. I always want to try new things, and this is just another thing to put myself out there."
Bearden said she wants this to be a positive experience for herself and others.
"I always want to learn new things," Bearden said. "You have to conquer new things every day. Cheerleading is a great opportunity for me to try something new and see if I like it. To be a cheerleader, you have to be a leader. If I make the squad, I'd like to use this as an opportunity to inspire others."
Leave a Comment
About the Contributor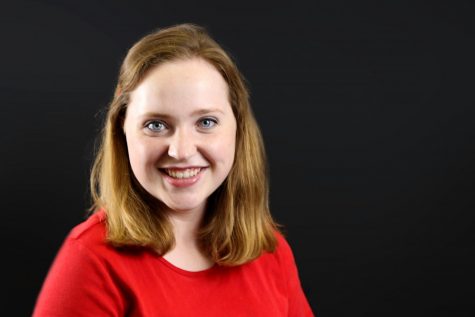 Caroline Ragland, Staff Reporter
Hi guys! I'm Caroline, and this is my fourth year in the journalism program and my third year writing for The Eagle's Tale. I am so excited to get back to working for the paper and writing about the wonderful people here at Canyon High as a senior....