UIL academic team sweeps Texas Tech Red Raider Classic
Canyon High's UIL academic teams scored the highest overall points at the Texas Tech Invitational meet, earning them the sweepstakes trophy Jan. 18. The Education Foundation sponsored the trip for approximately 30 students and six academic coaches.
In addition to winning the sweepstakes, the journalism team placed first and second place teams included mathematics, number sense, calculator applications and science.  
"
You can create an experience with the reader inside that story."
— Macy McClish, 12
Senior Madison Hill placed third in her class and fifth overall at the meet. 
"I do calculator applications," Hill said. "You take a 70 question test and every page there's five of what we call 'Number Crunchers.' They're super long complicated problems you type into your calculator and if you mess them up anywhere, you get it wrong. Then there's three word problems that are like riddles that are hard to figure out, and then you have two geometry problems on each page. We don't ever know what's going to be to be on the test. We just have different types of problems that we practice."
Senior Macy McClish competed in several events at the meet. She placed first in feature writing in fourth in headline writing.
"I got first in features which was really great," McClish said. "It made me feel really great because last year I didn't place well, but this year was like 'Oh, okay, I can do this,' and I pumped myself up for it. Feature writing is kind of like fancy news writing because with your news story you have your lead, your informational paragraph and then all your quotes and transitions. The only thing that's different in feature writing is instead of your lead being straightforward, you get to have fun with it and paint a picture for the audience. I really enjoy it because I like writing stuff dramatically. It's really fun because you can create an experience with the reader inside that story."
The Texas Tech Invitational meet is a practice meet that helps students prepare to be successful at district and regional meets. 
"
I think winning the sweepstakes really showed that it was a good investment for the Education Foundation to give us that money."
— Ellen Ward, UIL Coordinator
"We like to go to the Texas Tech Invitational meet because it gives us valuable practice," UIL Coordinator Laura Smith said. "It's one of the few meets that is close enough for us to actually attend. We also get a chance to compete in the location of some of the judges who will be at the regional meet. This year the district and regional meets will be at Texas Tech."
The school applied for the Education Foundation grant during the fall to help pay for travel expenses. UIL Coordinator Ellen Ward said it allowed for everyone to get an opportunity to practice.
"They felt like it was a good use of money and that it was a good program to support so they went ahead and gave us that grant," Ward said. "That covered our travel expenses and our entry fees. I think we did awesome. I think all of our Wednesday practices have paid off winning the meet. I think winning the sweepstakes really showed that it was a good investment for the Education Foundation to give us that money, because we came home with the big trophy."
About the Contributors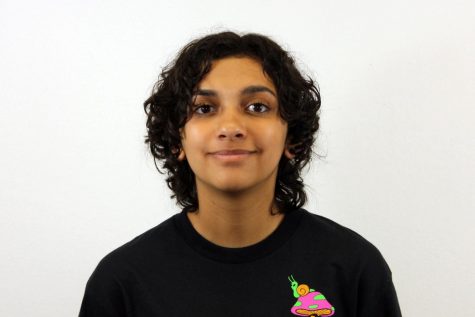 Alayshea Stewart, Staff Reporter
Hiya! I'm Alayshea and I'm a junior. This is my first year on the newspaper staff. Outside of newspaper, I enjoy theater and debate. I love cats, snakes and frogs. This year I'm going to give it my all and do my best to keep everyone informed. I'm thrilled...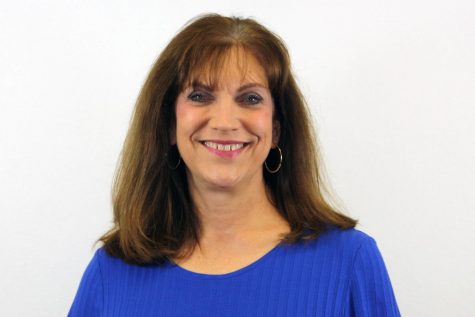 Laura Smith, Adviser
I'm the adviser of the Canyon High newspaper and yearbook staffs, and I love starting my day with this talented staff. We hope you'll join us daily for new content. I'm a graduate of Texas A&M University where I studied Secondary Curriculum and Instruction...