18 qualify for Area choir audition
With hours of preparation behind them, 18 choir students will now move on to the TMEA  Area audition Jan. 11.
Thirty-two choir students from Canyon High School competed at Amarillo College Dec. 6 where 18 students qualified for the Area audition. Pre-Area is the third audition out of four in the all-state process. Students advance through the Area audition will earn the opportunity to sing in the All-State Choir. 
"These kids have to go through these separate rounds of auditions to get here," Assistant Choir Director Reece Kingcade said. " "We start with 500 to 600 kids in the competition, and then we start whittling it down to about eight to 10 kids per section by the end of it. It was a great showing this year. The students just worked so hard, and it is paying off."
Kingcade said the results this year have stayed consistent with years past. 
"We've had maybe two to three fewer who made the pre-area audition," Kingcade said. "We have 18 kids who will be going onto the area audition. It's a statement to how hard these kids have worked if they've gotten this far."
"
It's a statement to how hard these kids have worked if they've gotten this far."
— Reece Kingcade, Assistant Choir Director
The All-State process starts in June and will end with the performance of the All-State Choirs at the TMEA conference on February 12-15, 2020. 
"We have a huge number of highly dedicated students ready to do the work that it takes to make it this far," Kingcade said. "Mr. Farren and I really just point the kids in the right direction. We channel their energy and work. It's really all on them."
Junior Brennen Copeland, who placed first chair in the Bass section, said the feeling after the audience was work all the work. 
"It felt relieving to know that I placed the way I did," Copland said. "I also know, though, that there are a lot of other really good musicians that don't make it because of other challenges like sightreading. I'm happy to know that I placed well in this competition going up against a lot of talented musicians."
Participants prepared selections from "Kyrie" by Porpora and other choral music. 
"You start the audition by going in and singing specific cuts from the songs that you have practiced," Copland said. "Then you do a sightreading portion and the judges grade you on those cuts. Walking into the audtion, I felt prepared. I knew I needed to enjoy that moment and that I was doing something I love."
"
There's always a lot of things you find wrong about your audition."
— Brennen Copeland, 11
Copeland said he is always criticizing himself after the audition. 
"I could have carried phrases better, opened notes better, and I could have had better diction," Copeland said. "There's always a lot of things you find wrong about your audition. In the time before Area,  I plan on trying to rebuild what I know and restructure what I know. I want to work on those details. I want to always keep getting better."
Copeland sang with the All-State Choir in February 2019 after having qualified through last year's audition process.
"I don't want to jinx anything, but I feel good about the work I have put in so far this year," Copeland said. "I have faith in the fact that if I do what I'm supposed to do and continue to work then I'll get what I need. I'm always trying to get better, and competing in the All-State process is just one way to improve."
Small School Division
Soprano:
Bella Haynes – 2nd chair
Kat Clark – 4th chair
Monica Hernandez – 7th chair
Macy Lawrence – 8th chair
Alto:
Mia Bonds – 2nd chair
Haley Williams – 3rd chair
Lisa Kelch – 5th chair
Marlee Ramirez – 8th chair
Tenor:
Landon Finke – 1st chair
Bass:
Brennen Copeland – 1st chair
Tobin Brooks – 2nd chair
Kelton Harbison – 3rd chair
Ethan Evers – 5th chair
Lane Miller – 6th chair
Mark Porter – 8th chair
Large School:
Soprano
Alexis Bodkin – 2nd chair
Bass
Josh Moreno – 1st chair
Jimmy Lemmon – 3rd chair
Leave a Comment
About the Contributor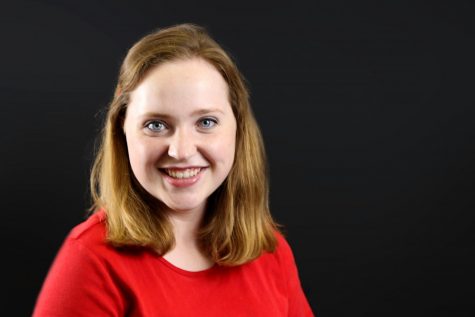 Caroline Ragland, Staff Reporter
Hi guys! I'm Caroline, and this is my fourth year in the journalism program and my third year writing for The Eagle's Tale. I am so excited to get back to working for the paper and writing about the wonderful people here at Canyon High as a senior....