'Uprising' rises to pinnacle performance
"The bands advancing to the State competition will be announced in alphabetical order." My hands tightened around the hands of my friends. I put my head down, closed my eyes and waited. "Bel Aire High School." We let out a sigh of relief. The stands hushed, and the next band was announced. "Del Valle High School." Our hearts dropped. "Uprising" had risen to its last performance, but, by golly, it had risen to its best.
"
Music was not the only thing coming out of the bell of my horn. My heart came out with it."
— Aryauna Thompson
I cried a lot that day, but not for the reasons many would think. I did not cry because we did not advance, or because I had regrets about our performance or the season. Instead, I cried because I love the people who marched around me, because I knew without a doubt our finals performance was our best, because "Uprising" meant much more to me than just a marching show and because I realized that day just how much music and band mean to me.
When we took the field for our finals performance, all I had to do was look around our opening set to start crying. It was slow at first, but eventually, my eyes transformed to relentless, raging waterfalls. I looked at each person around me–my fellow band members with whom I almost literally spent more time than with my actual family over the past three months. I looked at each face–full of determination, passion and love for what we were about to do. I heard our drum captain, Madi, tap off our first two measures of the show, put my head down and then took off.
There was no denying the fact this would be our best show. I knew that from the very beginning. In our final performance, everything clicked. Every note we played seemed to sound more melodious than the last. As I hit set after set surrounded by my fellow mellophone players, I felt tears swell up once again. I am the section leader, and the six other horns around me were my family. My heart swelled to three times its original size, filled with love and pride for each of these individuals. As we arrived at our last set of the opener, and I walked to the sideline, I felt more at peace and more proud than I had in my entire time in the band.
I heard the marimbas start the music for "Mad World" arranged by Seal, and I picked up my concert instrument. Usually, as I stood on the sideline, my mind was on the hundreds of audience members who would surely be judging me for my playing if I didn't hit every note perfectly. By the time I finished playing my solo, I was usually shaking with anxiety. Not this time. This performance, I honestly couldn't tell you what I was playing, or how it sounded to the audience, nor did I care. Music was not the only thing coming out of the bell of my horn. My heart came out with it.
"
And even for a short amount of time, it felt like the field and the audience were ours, too."
— Aryauna Thompson
I finished playing and headed back to the field for the rest of our show. I heard the glorious, ringing melodies and countermelodies tug at my heartstrings. I looked out across the band and pinpointed as many members as I could on my way to my next set. All I could think of was how beautiful my friends sounded, the intensity present in each set of eyes and how much this meant to me.
Before I knew it, the trombone soloists had emerged, and Respighi's "Pines of the Appian Way" had begun to echo throughout the stadium. While I usually scrambled to change uniforms, this time I was just enjoying the ride, the people surrounding me and the music.
The band emerged in bright yellow, symbolizing freedom and the success of our "Uprising." The powerful, echoing harmonies and the constant rush of marching made my heart beat faster, and my tears grow larger. By the end of our show, when all of our hands were raised in the air triumphantly, there was no stopping the floods coming from my eyes. We did this. This show was ours. This feeling was ours. And even for a short amount of time, it felt like the field and the audience were ours, too.
As soon as we were out of sight of the spectators, band members were tackling each other with hugs and tears. I'm sure I hugged at least half our band after that performance. Never, it seemed, had we ever been more connected, more accomplished, more like family.
So when the judges failed to announce our name among those advancing, I cried. Not because I thought we deserved better, but because it was over. Because I love these people more than they will ever know. Because "Uprising" was ours and meant more to me than anything else I had been a part of. Because being a member of the Canyon High School Soaring Pride Band made me proud.
About the Contributors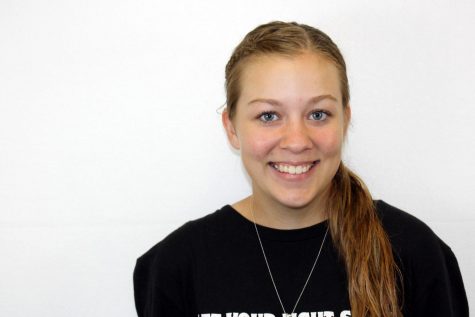 Aryauna Thompson, Staff Reporter
Hello! This is my third year as a staff reporter on The Eagle's Tale staff. I am incredibly excited to yet again work with such an incredible team of journalists. Outside of The Eagle's Tale, I am very active in the Soaring Pride Band, UIL Academics,...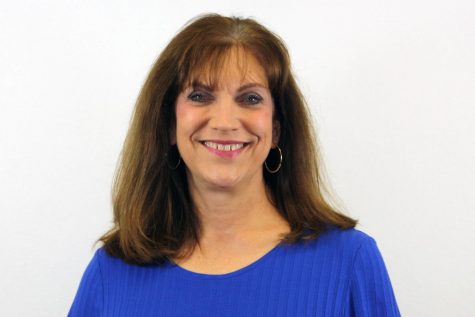 Laura Smith, Adviser
I'm the adviser of the Canyon High newspaper and yearbook staffs, and I love starting my day with this talented staff. We hope you'll join us daily for new content. I'm a graduate of Texas A&M University where I studied Secondary Curriculum and Instruction...