Be our guest: 'Beauty and the Beast' to play Nov. 10-13
The all-school musical cast will perform "Beauty and the Beast" Nov. 10-13 in the auditorium. Tickets sold at the door will be $10 for adults and $5 for children. The four performances are Nov. 10-12 at 7:30 p.m. with a final matinee performance at 2:30 p.m. Sunday, Nov. 13.
"Beauty and the Beast" is the story of a girl living in a small French village who journeys to the castle of a transfigured beast to save her father. The beast, transformed by an enchantress, can only return to his human form if he learns to love another, and in turn, wins her love back. Senior Maddie Farren will play Belle and junior Mitchell Hernandez will play the role of the Beast.
"The music is amazing," Hernandez said. "'Beauty and the Beast' has a beautiful, beautiful score. It's so cool to sing songs that are so powerfully written that they bring so much emotion to the stage. I love being able to sing songs like that."
"
It's so cool to sing songs that are so powerfully written that they bring so much emotion to the stage."
— Mitchell Hernandez, 12
Hernandez said he is confident that the show will do well.
"We are moving faster than we have in years past," Hernandez said. "It's one of those things, you can't ever really tell how quickly something is moving or how well it's going until you get to the point when you're ready to perform."
Theater teacher and director Kylie Howell said the show's choreographer, Canyon High School graduate Danielle Gerber, has been vital to keeping the show preparation on pace. In addition to learning dance choreography, the cast has been focusing on music and lines.
"They're off their scripts, they're working on their music, they're showing up and they're dedicated," Howell said. "It's been really helpful. This is such a fun, family show with characters that people know and love."
Senior Maddie Farren said she was very happy when she landed the role of Belle and relates to easily to her character.
"I have grown up watching Disney movies with Disney princesses, and it's always been a dream I've had," Farren said. "I see a lot of myself in her, because she's pretty witty but also very kind to everyone, and she loves to sing."
Howell said one of the challenges for a play this well known is maintaining the same story people know while also adding a unique flair.
"For 'Beauty and the Beast,' some challenges are sticking to what people know and still bringing the fun, iconic Disney characters to life but doing it our way," Howell said. "This is CHS's 'Beauty and the Beast.' I think we stick pretty true to what people expect as far as the characters and the bright colors and those iconic moments, but we have our little twist on it."
Leave a Comment
About the Contributors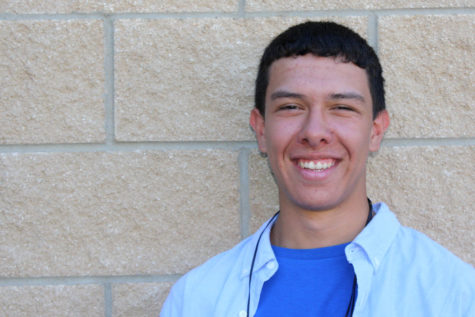 John Flatt, Video Editor
Hey there, I'm John Flatt, the video editor for The Eagle's Tale. I play the alto saxophone in the band, I'm an Eagle Scout, and I'm looking forward to spending this year with all my friends here on the newspaper staff.  I hope to entertain and...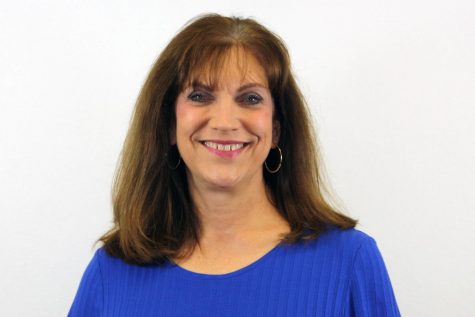 Laura Smith, Adviser
I'm the adviser of the Canyon High newspaper and yearbook staffs, and I love starting my day with this talented staff. We hope you'll join us daily for new content. I'm a graduate of Texas A&M University where I studied Secondary Curriculum and Instruction...