Crafty Christmas
Editor-In-Chief provides a last minute gift idea for the holidays
In light of the holiday season and most likely the forgetting of certain gift recipients, I am sharing a craft that will be a perfect last-minute gift for anyone who enjoys sweets.
Santa's Candy Sleigh Materials
1 large candy bar
10 small candy bars
2 candy canes
Bow and ribbon
Tape
Directions
Begin with the large candy bar as your base. Make a row of four small candy bars sticking them to the large bar with tape. Make a pyramid, with one less small candy bar for each level. Feel free to add a bow at the top and ribbon around the sleigh. Tape two candy canes underneath the sleigh facing upwards to look like the bow of the sleigh. Make as many of these as you need for all of your friends and family.
Leave a Comment
About the Contributor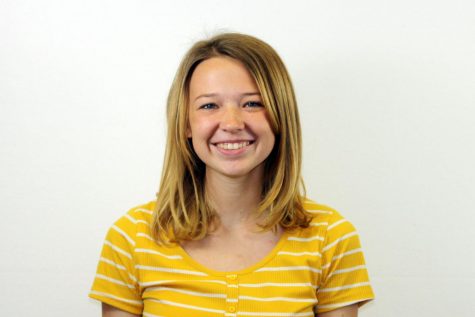 Claire Meyer, Editor-in-Chief
Hi there! My name is Claire Meyer. I am a senior, making this my third year on staff and first as editor-in-chief. When I'm not editing stories in the newsroom, I can be found working at United. In my free time,  I enjoy both drawing and writing fiction...