Holidays not so classics
Noelle (2019)
Summary: Anna Kendrick and Bill Hader star in Noelle. Kendrick and Hader play the children of Santa Clause. Noelle (Kendrick) is determined to help her brother, Nick (Hader) prepare to be Santa Clause after their father passes at the beginning of the movie. Out of stress, Nick runs away without telling anyone where he is going. Noelle goes searching for him and while she's looking she makes some friends along the way, as well as finds some unique things about herself.
Rating: 8.5/10
Availableonly on Disney+
Spirited (2022)
Summary: Will Ferrell and Ryan Reynolds star in the musical version of Charles Dickens, Christmas Carol. Reynolds plays a very stubborn man named Clint Briggs who is the CEO of Briggs Media Company. Ferell plays the Ghost of Christmas Present who is determined to turn Briggs into a good man. The two go on a magical journey through Briggs's past, present, and future. However, the Ghost of Christmas Present starts to reflect on his own journey through time. 
Rating: 7.5/10
Available in theaters and on AppleTV 
The Christmas Chronicles (2018)
Summary: Starring Darby Camp and Judah Lewis, siblings, Kate and Teddy Pierce put aside their differences to capture Santa Clause on video on Christmas Eve. It goes well, however, they almost ruin Christmas. They join forces with Santa Clause to save for Christmas for the whole world.
Rating: 8.8/10
Available only on Netflix
A Christmas Story Christmas (2022)
Summary: The original cast Peter Billingsley, Ian Petrella, Zach Ward and more stars in the new Christmas Story Christmas 2022 except for Darren McGavin who played Ralphie's father and Melinda Dillon who played Ralphie's mother. Ralphie, all grown up now, wants to give his kids the same Christmas he had as a kid while dealing with the grief of his father's death. 
Rating: 7/10
Available only on HBOMax
The Santa Clauses: The series (2022)
Summary: Tim Allen and his daughter, Elizabeth Allen Dick star in the new The Santa Clauses Series. Santa Claus (Tim Allen) is getting close to his 65th birthday and is realizing he isn't quite cut out for the job anymore. Therefore, Santa hires a new Santa, but his family and he realize soon that they hired the wrong person.
Rating: 7/10
Available only on Disney+
Leave a Comment
About the Contributor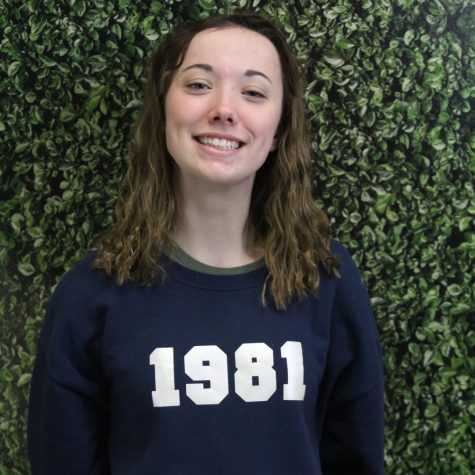 Addie McCord, Staff Reporter
Hello humans, thy name is Addie McCord and I am one of the coolest people you will ever meet. I am a sophomore at Canyon High and this is my second year on staff. Some of my interests include all things retro/vintage, Mamma Mia, broadway, and of course...