Sophomore paints her way to state
Sophomore Morgan Melton will advance to the VASE State Event with her oil painting April 28-29 after winning the area competition at Amarillo High School.
Canyon High students, under the supervision of art teacher Linda Podzemny, competed in the Visual Arts Scholastic Events (VASE) at Amarillo High School. More than 1,000 students from around the area entered, and eight students from Canyon competed in the event.
"I didn't expect anything specific," Melton said. "I thought you submitted the painting and they would tell you how you did. I didn't know you went all day and were interviewed over your painting."
"
We got to discuss different ways I could improve and different ways I succeeded and did a good job."
— Morgan Melton, 10
Senior Dylan Knight is more experienced in the contest, scoring high in photography last year.
"Last year I entered two photos as well, so I just did the same thing this year," Knight said. " I wanted to give it another shot. I come into these kind of competitions, not expecting a whole lot, just to prepare yourself for the worst just in case something doesn't happen that you wanted."
Melton said she learned a lot from the competition because the judge was so eager to help her.
"My favorite part was the passion the judge had for the artwork," Melton said. "We got to discuss different ways I could improve and different ways I succeeded and did a good job. It was nice to talk to someone who was also passionate about art."
The following students competed at the Area VASE competition.
Aubry Crenshaw- Pastel
Dylan Knight- Photography
Bailey McClure-Photography
Mekenzie Hardin-Sculpture
Morgan Melton-Oil Painting
Alize Rodriguez-Oil Pastel
Haley Roberts-Pastel
Leave a Comment
About the Contributor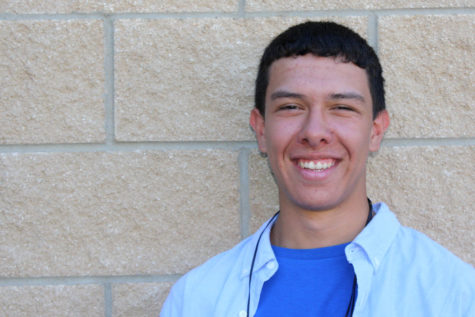 John Flatt, Video Editor
Hey there, I'm John Flatt, the video editor for The Eagle's Tale. I play the alto saxophone in the band, I'm an Eagle Scout, and I'm looking forward to spending this year with all my friends here on the newspaper staff.  I hope to entertain and...