Cross country teams compete at Regional meets Tuesday, Nov. 10
The cross country teams competes Nov. 10 at the Regional Meet in Lubbock. The girls cross country team placed first at the District meet Oct. 29 and the boys cross country team placed second.
COVID-19-related UIL restrictions resulted in changes to the cross country season, including travel limitations, a limited number of teams at meets and a maximum of seven runners for each participating team.
"We can't go to out of town meets, so we've been here–local meets," senior Samuel Ashley said. "I missed out on a lot of competition because I didn't get to race against a lot of good people. It was kind of disappointing. I'm really looking forward to Region right now, where I'll have some competition. Hopefully, I can get a new PR [personal record]."
Ashley, a three-time All-State runner, placed first at District in the 5000-meter run with a 15:45.48 time.
"
I'm really looking forward to Region right now, where I'll have some competition."
— Samuel Ashley, 12
"Our coach wasn't with us during the summer, so it was stressful," Ashley said. "At the start of the year, it didn't look like we had a team to even make it to Region. It was stressful trying to get them to run and do what they do best. They just wouldn't get in it. I think now they're really trying to win and trying to go to State."
Junior Tyler Clayton placed 12th at District in the 5000-meter run with a 17:48.50 time.
"My hope is to go to the State meet," Clayton said. "We have six of the top seven cross country teams in our region, and only three advance, but we could be one of those if we rely on the training we've had. I still haven't ran there yet. I think I've come a lot closer to my potential this year than last year, but hopefully I'll still have more improvements before State."
The boys cross country team finished independently in the top 18 spots, with a 17:17 average. Clayton said running is something he looks forward to.
"It helps me prioritize and organize all the different things I need to do, like setting certain times to get everything done and knowing I need to be running," Clayton said. "Most people have more time on their hands than I do, so it helps me stay on top of everything."
Sophomore Abree Winfrey placed first as an individual at the District meet with an 11:48.67 time for the two-mile run. Winfrey said she hopes she and the team will win the State competition this year.
"The team's looking really good," Winfrey said. "There's a lot of really cool, fun girls on there. It's all very energetic, and it's just a great place to be around. I'm excited for Regionals and State."
"
It's all very energetic, and it's just a great place to be around."
— Abree Winfrey, 10
The girls team independently placed within the top 11 spots, with a 12:34 average. Winfrey, who placed third at the State competition in 2019, said the older runners act as role models to the younger athletes.
"[Coach] Baca really counts on us to explain everything to them and teach them the ropes," Winfrey said. "The older kids–we only have a couple–they're really great role models, just trying to be somebody they can look up to and go to for help."
Junior Breanna Stuart, a two-time All-State runner, placed third at District with a 12:0.2 time.
"The last few weeks I've struggled with a few things, but I think I'm starting to come around. I didn't have the best race," Stuart said.  "But I'm looking forward to improving upon that at Region and State. We've done pretty well as a team. A lot of the girls have improved over the season, and we have a great bond. It's pretty nice."
About the Contributors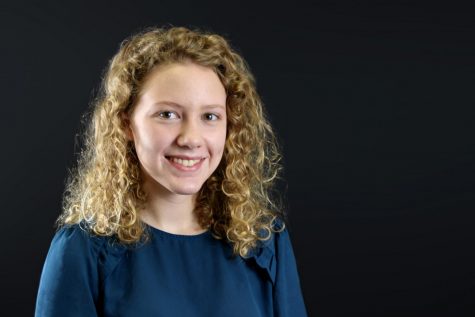 Abigail Bell, Managing Editor
Hi! My name is Abby (with a "y"), and I am elated to be managing editor this upcoming year. This will be my second year on staff, and I consider myself extremely lucky to be a member of this awesome team. I am a junior this year and am one of three drum...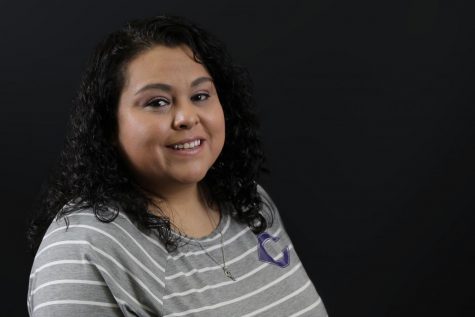 Jasinia Frausto, Adviser
Hello. I am Mrs. Frausto. This is my first year at Canyon High advising and coaching journalism after spending several years teaching at Canyon Intermediate. Art, photography and writing have always fueled my happiness, and I learned early on that through...