Summer workouts resume July 13
Summer athletics will resume workouts Monday, July 13 with added safety precautions after a week-long break Monday, July 6-Friday, July 10. Anyone attending the workouts are required to wear a face covering, including students, coaches and parents.
Canyon ISD will not provide masks for everyone. However, in a video addressing the University Interscholastic League guidelines update for workouts, CISD Athletic Director Toby Tucker said mask donations for students are welcome.
"We are currently at about 1,000 students a day attending workouts, so if you have a mask you want to bring up, bring it to our office here at the DSC (District Support Center)," Tucker said. "We would love to take those from you."
Students are only required to wear a face covering while in groups, not while working out. Those interested can read more about the guidelines on the UIL website.
Canyon ISD - Communications
"We want to make sure we are able to continue athletics," Tucker said. "We want to be back full-speed this fall, and we need your help doing that. We'll see you Monday; we'll see you with your mask on."
Canyon High athletes began summer workouts in June. Senior Kenadee Winfrey, guard for the Lady Eagle basketball team, said she embraced the decision with open arms.
"I was very excited," Winfrey said. "We hadn't been with everyone since school got out for spring break. It was so good to see everyone and get back in the gym with my teammates."
Winfrey said she has high hopes for the team's ability to make it to the state championship competition this year.
"I just think if we continue to work like we are right now, we will be set for the season," Winfrey said. "We will be ready to go all the way."
Senior and shortstop for the Lady Eagle softball team Isabel Padilla said there are both hurdles and advantages to post-COVID-19 summer workouts.
"
I love getting to bond with my teammates each morning and making ourselves better while doing it."
— Isabel Padilla, 12
"The workouts are as intense as you make them, but it's different because we spend so much time in between drills or lifts trying to keep our distance," Padilla said. "We also are in groups, unlike last year, so now I'm getting to know girls I've never talked to before."
Padilla said her favorite part of  summer workouts is the ability to build relationships with fellow athletes.
"I love getting to bond with my teammates each morning and making ourselves better while doing it," Padilla said. "There's something about working through the pain with other people that makes it more fun. I enjoy forming new friendships while working out and getting to know the coaches."
After losing the majority of her junior season, Padilla said she has a newfound appreciation for competing in the sport she loves.
"I feel like it's that much more important to not hold anything back and always put everything you have into being the best," Padilla said. "It comes to prove that you're never guaranteed another game, so you need to make the most out of each opportunity."
About the Contributor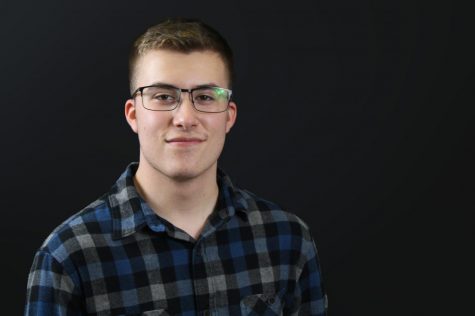 Blake Loria, Editor-in-Chief
Howdy! My name is Blake Loria, and I am a senior. I want to pursue a career in journalism, so I am honored to be serving as editor-in-chief for my third and final year on staff. I am quite involved around Canyon High, so when I am not editing or practicing...