Lombard legacy
Coach retires, son to take helm
After a 42-year career, girls basketball head coach Joe Lombard announced his retirement earlier this month, leaving the legacy to be carried on by his son Tate Lombard, who was named his successor Thursday, April 23.
Joe Lombard's career ends with an overall 1,379-133 record including 19 state championships during his time at Canyon and Nazareth. With the addition of seven state championships in cross country, Joe Lombard holds the most state titles in UIL history. He said a combination of things led to his decision.
"
I'm going by my gut feeling as much as anything. This is just the right time."
— Joe Lombard
"I'm going by my gut feeling as much as anything," Lombard said. "This is just the right time. I have a 97-year-old mother in Indiana, and that'll give me a chance to kind of become a bigger part of this time in her life. I have three grandsons I want to be a little more involved with."
Prior to the official hiring of Tate Lombard as head coach, his father reflected on the then possibility of his son taking the reins.
"If there's going to be a way out of this where maybe I get to coach as an assistant coach for my son, Tate, that's a dream of mine," Joe Lombard said. "That's a possibility if he's able to get the job. That's something I definitely want to do. I won't have to be quite as involved with everything. It'd be a little bit of a different role for me, but something I'm ready for."
Tate Lombard was an assistant coach this past season for the team after coaching at Wall and gaining two state titles in the process.
"The season just went by so fast because we enjoyed it so much, and he brought a lot to the table," Joe Lombard said. "He made us better just in his one year that he's been here. To work with your own son is just an incredible blessing that I'm very appreciative of."
"
To work with your own son is just an incredible blessing that I'm very appreciative of."
— Joe Lombard
Following the retirement announcement, teachers, coaches, former players and community members expressed their gratitude to Joe Lombard on social media.
"Coach Lombard is my hero!" Buzz Williams, head men's head basketball coach at Texas A&M University tweeted following the announcement.
Joe Lombard said the support is very humbling.
"It's just wow," Lombard said. "We all want to have some type of positive impact on people. With all the responses we've had coming in, it's just overwhelming. No way did we think we had this type of impact on so many different people. From players, to friends, to coaches, to parents, to whoever, it's just amazing."
Lombard's head coaching career started in 1978 for Nazareth. In the same year, his wife Babs coached at Hale Center. Since then, Joe Lombard has won state championships throughout five separate decades. Nonetheless, Joe Lombard hopes people don't simply remember state championships for his career.
"Maybe more so doing it the right way," Joe Lombard said. "Hopefully my legacy won't be just about basketball, but it'd be about more important things. God in my life, relationships and that kind of thing. More than just the amount of titles and wins."
Assistant coach John Hampton and Joe Lombard started coaching together 36 years ago in Nazareth. Hampton came to coach in Canyon in 1999. Joe Lombard informed Hampton of his decision before the announcement.
"
Hopefully my legacy won't be just about basketball, but it'd be about more important things."
— Joe Lombard
"I have enjoyed all the years working with Coach Hampton," Joe Lombard said. "Coach Hampton has been a great assistant and really one of my best friends."
Hampton said Joe Lombard had mentioned retirement throughout the year.
"I think he feels he's at the right time for him," Hampton said. "I'm perfectly happy for him."
Hampton said Lombard took great players and made them better.
"He's just a great communicator, not only with his team, but with his coaching staff," Hampton said. "I think he not only helped teams on the court but he tried to help them off it, too."
Before the official announcement, Joe Lombard informed the team of his retirement over Google hangout.
"It was hard to tell the team, especially when you're doing it online," Joe Lombard said "I can't see everybody's face on there so it's very difficult. The main thing I wanted to let them know was how much I love coaching them, and they had nothing but a positive impact on my decision."
Joe Lombard said seeing the team for next year, it is hard to leave.
"This class of kids that have a chance to be special," Joe Lombard said. "They have some chances to win some trophies. It's hard to leave that, but there's good kids all the way through. It's hard to go out on that, because there's always going to be somebody else. But my plan is to hang around, be supportive and help any way that I can."
"That's the way I'm wired," Joe Lombard said. "During this pandemic I've been home watching all these basketball clinics on online and, 'oh my gosh, what am I doing here?' I just think that it'll be a process of jumping out there and probably getting out of what we normally do and do a few different things."
Whatever those different things are in the future, for now Joe Lombard has hundreds of messages to respond to.
"That's really one of the neat blessings there are, is just all the friendships you develop over all those years," Joe Lombard said. "I'd like to just say special thanks to the community of Canyon for all the unconditional support. To the faculty, the administration at Canyon High School, the student body and the former players, thank you for 42 years of bliss."
View Comments (1)
About the Contributors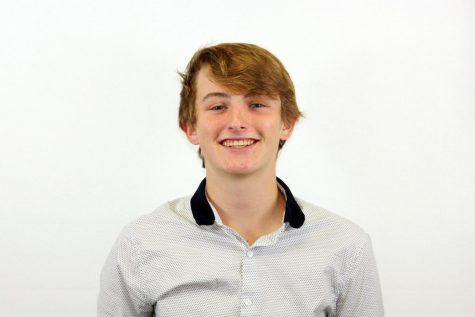 Luke Bruce, Editor-in-Chief
Hello everybody! I'm a senior, and this will be my third and final year on staff. I will be one of the three editors-in-chief this year on The Eagle's Tale. Most of my work this year will be in news and sports. When I'm not at school or work, I love spending...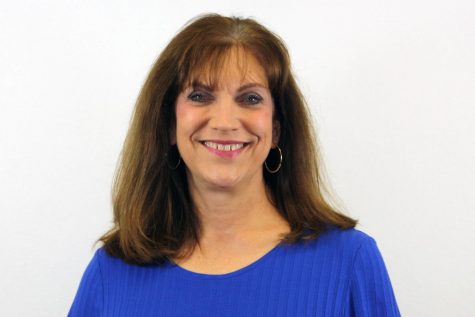 Laura Smith, Adviser
I'm the adviser of the Canyon High newspaper and yearbook staffs, and I love starting my day with this talented staff. We hope you'll join us daily for new content. I'm a graduate of Texas A&M University where I studied Secondary Curriculum and Instruction...