Pinning down the first wrestling team
Canyon High adds new sport to athletic department
Zeke Flores wrestled with the fact Canyon High never had a wrestling team until this year.  
This past summer, senior Zeke Flores gathered together 20 potential wrestlers to initiate the first wrestling team at Canyon High School. Coach Tyler Frausto coaches the team, which competed Nov. 25  at Amarillo High, bringing home 12 individual match wins.
"I like wrestling, because it's just you out there," Flores said.  "You determine the outcome, no matter what."
Flores started wrestling when he was 6 years old and said he has been part of a club wrestling program for years.
"The goal is always to pin your guy," Flores said. "If you aren't ready for the match, you'll get destroyed."
"
We've been trying to get a wrestling team at Canyon High for years."
— Zeke Flores, 12
The Flores family wanted a wrestling team for Zeke and his brother, junior Sky Flores, so they took the steps needed to start a team.  
"We had to get a certain amount of surveys," Flores said.  "Once we had enough surveys filled in and turned in, we had to put on a camp.  For the summer camp, we had to get at least 20 guys to go. We got 21. We've been trying to get a wrestling team at Canyon High for years."  
This past weekend the wrestling team competed against Randall and Amarillo High for their first pre-district meet.  
"We were really close to beating Randall and Amarillo High," junior Sam Gilbreath said. "Randall usually sends two or three guys to state every year.  It was pretty good considering it was our first meet ever."
Junior Jake Gilley pinned his opponent within 15 seconds, and Flores pinned his opponent in under 30 seconds.
"The pin felt normal," Flores said. "I came into the match with my mind right, and that's what happened."
Each match consists of three two-minute rounds with a whistle sounding between each round resetting each wrestler.
"We have a lot of conditioning to work on, since lots of our guys break down in the third round," Gilbreath said. "Conditioning is one of the bigger keys with wrestling, because you're basically going for six minutes just slamming each other around."
Gilbreath said the wrestling team has been in the weight room working on their strength and conditioning.
"
I just came into the match with my mind right, and that's what happened."
— Zeke Flores, 12
"Coach has us doing lots of live wrestling, just going at it for a couple minutes at a time,"  Gilbreath said. "Our biggest problem to fix going forward is our conditioning. We are going to work on taking less breaks so we can endure long matches."
After district meets conclude, the top four wrestlers per weight class will go on to compete at the regional meet.  
"I'm trying to work my way up to the best I can be," Gilbreath said. "My goal is just to get to district and do as good as I can from there."  
About the Contributor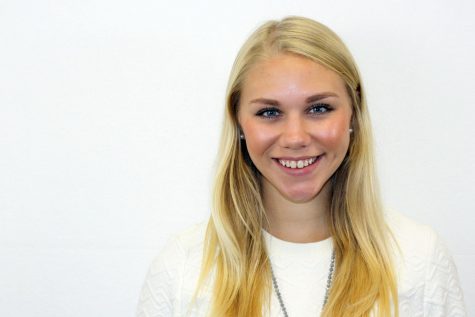 Faith Douglass, Sports Editor
Hey, I'm Faith Douglass! I am a senior this year, and this is my second year in newspaper. I play basketball and run cross country and track. I am in Student Council, Decide to Defy, Fellowship of Christian Athletes, LEAD, National Honor Society and...