Girls cross country reaches finish line
The girls cross country team placed fifth in the state cross country championships Saturday, Nov. 12.
After placing second at the district and regional meets, the girls team wrapped up the season with a fifth place finish. Junior Ayse Allison placed sixth, and senior Dylan Knight, who competed at state individually, placed 34th. While each runner earns an individual placing, sophomore Kelsee Dudley said cross country is a team sport.
"Your team is your family in cross country, because nobody else really gets what we do," Dudley said. "They're like, 'Why would you want to run nine miles every day?' It's definitely a team sport, because you have to be able to stay strong and push each other."
Dudley said she tried staying positive throughout the race and being near other team members helped her.
"I was around three of my other teammates, and that gave me some confidence," Dudley said. "Throughout the race, we were all fighting with each other, pushing at each other and yelling at each other to finish. I knew that if we stayed together, we would be able to get up there and get a good placing."
Freshman Kameron Diaz, who placed 50th and was second on her team, said the team dynamic creates bonding in areas outside of competition as well, making her first year on the team a positive experience.
"It was really nerve-wracking to be a freshman on the varsity team and go to state," Diaz said. "It's stressful but exciting at some times. I was really thankful to meet the girls I did on the team, because they're a big part of my life now."
Senior Sloane Precure, who ran for the first time this season, said she would not trade this year for the world.
"It has been awesome," Precure said. "I ended up loving it. Every girl on the team is special to me, and it's probably one of the best things I've ever been in."
Leave a Comment
About the Contributor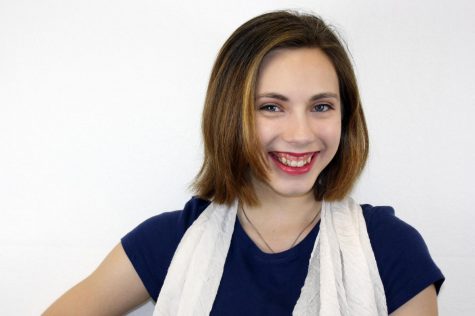 Erin Sheffield, Editor-in-Chief
Hullo! I'm a senior in my third year on staff and my second year as an editor-in-chief. You can catch most of my work in the news and blogs sections. When I'm not around the school with a camera and a press pass, I spend my time in choir, musical, various...