Girls cross country advances to state meet
The girls cross country team and senior Dylan Knight will run in the State Cross Country Meet Nov. 12 in Round Rock following the runners' qualification at the Region 1 Cross Country Meet Saturday Oct. 29.
The girls team took second place and Knight placed fifth individually at the meet to advance to state where the girls will run at at 9:40 a.m., and Knight will run at 10:20 a.m.
"
It's about the discipline you learn and the endurance."
— Marleigh Brown, 12
"Overall, we had a really great day," senior Marleigh Brown said. "Our biggest competition is Randall, and we cut their times in half. We had a lot of personal records."
Knight said the boys' training season has been very different this year because this team lacks experience in high school competition.
"We've been to a big meet every year, and this year we stuck to the smaller meets to give our younger team more experienced," Knight said. "The coach switches things up to try different strategies."
Knight has qualified for state every year of his high school career, and the girls team has qualified every year since 2014.
"My goal is to be on the medal stand," Brown said. "I think we have the potential to be in the top three if we race like I know we can. Obviously, I hope we win, but I definitely want us to be on the medal stand. I think we're capable of it."
Knight said when an athlete enters high school competitions they begin to realize how intense the sport is.
"We're getting the younger group around," Knight said. "They're getting used to it, but I think it's been a shock to them. They're handling it well for such a young team."
Brown said her team has a good group of girls who can run fast, so they were expecting to make it out of region.
"Now, we can really focus on state and start zeroing in on our goal," Brown said. "It's been on my mind forever, since May of last year, so it's really nice to just be able to focus on the meet."
Brown said her advice to future cross country runners is not to compare themselves to anyone else, because the great thing about running is it is individualized.
"Do it for yourself," Brown said. "As much as you want to win, it's not about what place you receive. It's about the discipline you learn and the endurance and the showing up on time. It's all of those things that really make running and cross country the best sport ever."
Leave a Comment
About the Contributor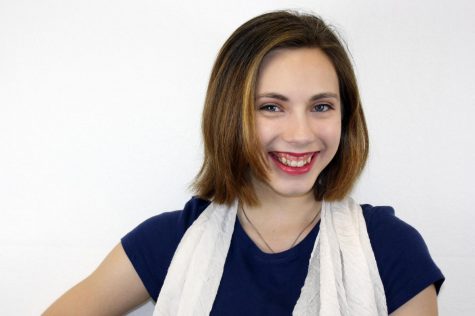 Erin Sheffield, Editor-in-Chief
Hullo! I'm a senior in my third year on staff and my second year as an editor-in-chief. You can catch most of my work in the news and blogs sections. When I'm not around the school with a camera and a press pass, I spend my time in choir, musical, various...