Cross country teams to compete in regional meet
The boys and girls cross country teams will compete in the UIL Regional Cross Country Meet at Mae Simmons Park in Lubbock Oct. 29.
The girls team will run at 10 a.m., followed by the boy's team shortly afterwards. Both teams advanced from the Oct. 14 district meet, in which the girls finished second place and the boys finished third. Boys cross country coach Wesley Kirton said he feels satisfied with his team's effort to prepare for the upcoming contest.
"
They have worked with such great heart that it makes our school and community proud.
— Wesley Kirton, Boys Cross Country Coach
"The boys have worked through what could have been debilitating tendencies," Kirton said. "We are a young team and are facing the challenge of not having the experience at this level. These boys have put in their time on the road and have grown so much," Kirton said. "They have worked with such great heart that it makes our school and community proud."
Kirton said his goal for the team is to work as a single unit.
"Our focus going into regionals is to function as a team," Kirton said. "We know that it will take mental focus from start to finish."
Junior runner Ayse Allison said teamwork is essential to success for the girls as well.
"At this point we all need to just run our best race at the same time, which is very difficult, so we just have to all have the same goals and mindset," Allison said. "The girls have all been there for me and each other throughout this season, so we are all ready to have our best race."
Leave a Comment
About the Contributor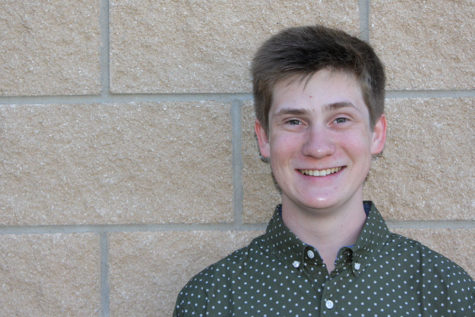 Braden Lefevre, Associate Editor
Hey there! I'm Braden Lefevre, and I am a senior at Canyon High. This is my third and final year to serve as a member of The Eagle's Tale Staff, and I am elated and honored to serve as an associate editor of this stellar publication. I am also the...