Coach's battle with cancer inspires boys to go bald
The smell of Christmas scented candles filled the air and a small space heater warmed the living room. The sound of Monday night football and the laughter of 13 teammates were drowned out by the low buzz of a white electric clipper. Clumps of hair fell to the ground, and slowly the pile of locks grew to form a mountain.
Head boys basketball coach Guy Crenshaw is approaching his year anniversary of being diagnosed with prostate cancer. After recently beginning chemotherapy treatments, Coach Crenshaw came to school Monday morning sporting a cleanly shaven head, inspiring his players to follow his lead.
"We learned about a month ago that Coach Crenshaw was going to have to start some chemo, so we all figured he would lose his hair eventually," senior Dylan Douglass said. "One day we came up with the idea that if that was going to happen to him, then we might as well shave our heads, too."
Senior Colton O'Brien said that even though they cannot take away the pain, Coach Crenshaw would not have to fight cancer alone.
"I think it's really cool that they would do this kind of thing," said Ty Crenshaw, junior and Coach Crenshaw's son. "I don't think a lot of teams would, so just the fact that they would be willing to do it is pretty special."
As the Eagles face opponents on the court, the focus will be on a much larger battle than basketball games.
"We're supporting our biggest piece of the puzzle, our coach," senior Brett Weaver said. "It's definitely special. It's something that I won't ever forget."
Weaver said he thought the team's new look would bring a really big smile to his coach's face.
"It'll be one of those times when he just lights up, like when we run the offense perfectly, which is rare," Weaver said.
Weaver said that basketball is a brotherhood and a family, not just a team. And so as the mountain of brown hair was swept into a brown paper bag, the bald brotherhood left their team meal with one common thought.
"We love Crenshaw."
About the Contributor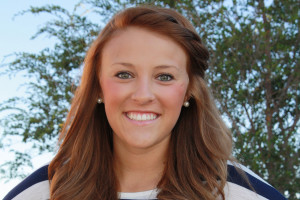 Cortlyn Dees, Co-Editor-in-Chief
My name is Cortlyn Dees and this year I am Co-Editor-In-Chief of The Eagle's Tale, alongside Kori Adair. I am a senior, and this is my second year as a varsity cheerleader. I am a member of National Honor Society, American Sign Language Honors Society,...