Blankenship named Teacher of the Year
Four years into his teaching career at Canyon High school, he's already changing lives. Showing up to every school event to cheer on his students. Planning fun activities inside his classroom, and even for the entire school as a whole. Dedicating his time and heart to CISD, in hopes to share inspiration with the community.
After changing his degree multiple times, never expecting to become a teacher, Hayden Blankenship is awarded with the Teacher of the Year for the 2022-2023 school year.
"I didn't think I would be a teacher until after I graduated college. Originally, I started out and I didn't know what I wanted to do," Blankenship said. "I pursued accounting, I changed to Philosophy and Religious Studies and all sorts of different programs. I actually changed my major seven times during my first semester."
Nevertheless he found himself pursuing teaching as a career, starting at Grapevine-Colleyville Independent School District (GCISD) in Dallas, Texas. Originally planning to be a long-term substitute teacher for Grapevine High School. Once he found out he would no longer be substituting with the original teacher returning, he found himself 6 hours away in Canyon.
"It was very shocking to me," Blankenship said. "I never expected to actually be in Canyon. What's funny is I swore up and down my first year here that I would be here for one year and I would move back to Dallas."
Blankenship said his mission and vision always focused about empowering the next generation to go further than he could. He wants to pass on all of the motivation and help his parents gave him, to somebody else. Be able to impact the future of the world in all the ways he can as a teacher, make a difference.
"I love getting to look back at the kids that I've had over the past few years, and see what they're doing nowadays," Blankenship said. "And every year that gets to grow and knowing that I've made a connection with more and more people it means a lot to me."
At the beginning of the year, he made a point to sit down with everybody and figure out what they were involved in so he could make it to all of their extracurriculars. He takes time out of his day to get closer to his students and motivate them to stay strong.
"He makes it a point to get to know the students and figure out their learning styles before he teaches anything," senior Alexis Hernandez said. "He takes time out of school to make sure that we have everything that we need"
Blankenship joined the CISD team 4 years ago, never expecting to get the Teacher of the Year award so early into his career. He dedicates his life into empowering the next generation of students, teaching biology, forensics, leading student council, showing up for nearly every school event. Watching every football game, cheering at every track meet, getting the students pumped up for every pep-rally.
"As a teacher, I feel like he has always been willing to go above and beyond to learn, especially from his first year to where he is now," teacher Jendy Townsely said. "He tries really hard to create things for the kids."
Never expecting to become a teacher. Never expecting to end up in Canyon. Never expecting to become Teacher of the Year just 4 years in. Creating a close relationship with each of his students, helping them find their way.
"I seriously do love the job," Blankenship said. "My heart has always been to empower the next generation to help kids out and help them see their value and find their place in life"
Leave a Comment
About the Contributors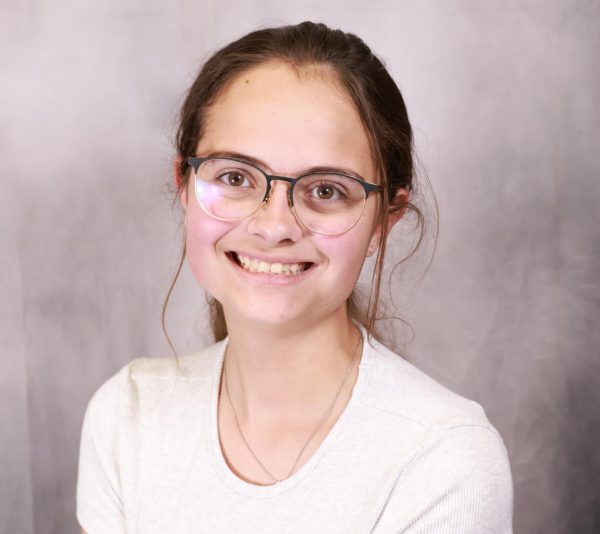 Alexis Martinez, Staff Reporter
Hey there! I am Alexis Martinez, a junior this year, and will be taking on my second year on the newspaper staff. This year I am hoping to create some great stories to share with the Canyon community. A little about me is that my favorite animals are...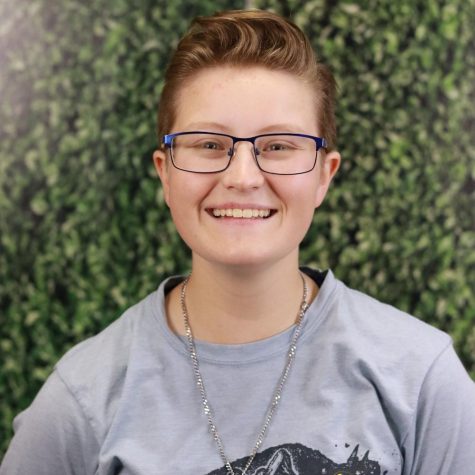 Ashlyn Harvell, Associate Editor
Hello! I'm Ashlyn Harvell and I am the Associate Editor of both the Eagles Tale Newspaper and Soaring Wings Yearbook. This is my fourth year in Journalism and I am excited for the new challenges to come. Outside of the publications, I participate in band,...