Finale of 'Opus' finishes fourth
Band places at UIL State Marching Competition
One band out of 165.
An audience of hundreds.
A single announcement.
Memories to last a lifetime.
The Soaring Pride Band concluded their competitive season placing fourth at the UIL State Marching Competition at the Alamodome in San Antonio, Nov. 7. The band last advanced to the state competition in 2015 and last advanced to state finals in 2006.
"I was extremely nervous going into the state competition," freshman Bree Castleberry said. "It's very hard to live up to the expectations of the band–especially the expectations of the seniors since they had already been to state. When I was marching, I was relying on muscle memory because of how well I knew the show. I was trying to stay with Cory's hands the whole time and not think about everything going on in the dome."
"
Making finals out of 165 bands is definitely something that holds a lot of weight."
— Cory Robbins, 12
Senior drum major Cory Robbins said although the band did not perform their best at the state competition, he is content with how the season concluded.
"I'm really proud of the band," Robbins said. "We didn't have our best show during finals, so it kind of stings to have the question of 'what if it had gone better?' stuck in our heads. But making finals out of 165 bands is definitely something that holds a lot of weight. Then getting fourth out of that with a show that was less than our best was truly incredible."
Robbins said the experience he gained at the contest was unparalleled.
"State was such an amazing experience, and to go through it with the band was incredible," Robbins said. "The drum major retreat at the state competition was really cool. Everyone was super chill and very sweet. I even got a few compliments on my conducting from the other drum majors. I can't be more proud of the band, and I would not have wanted to do it with anybody else. It was something I will never forget."
Junior color guard captain Erin Riley said she performed the show as though it were just another run.
"
'Opus' gave us the opportunity and we went and left it all on the field."
— Erin Riley, 11
"The entire contest was really a blur," Riley said. "I was trying to keep it together, trying not to let myself get distracted and trying to think of the performance as just another run-through. I was focused on doing what I needed to do in order to get the best show possible."
Riley said she could not be more proud of the work the band put into the season.
"I was overjoyed about our placement," Riley said. "I didn't even think we had a chance of making finals, let alone placing fourth. It was truly amazing. 'Opus' gave us the opportunity, and we went and left it all on the field."
Head band director Mike Sheffield said the success of the show was result of the confidence of the band.
"I think our placement came about because we worked so hard so consistently," Sheffield said. "Even a show that was less than our best was very good."
The band placed fifth in the preliminary competition and advanced to fourth in the finals placement.
"I was honestly surprised about our placement," Sheffield said. "In finals, we had fewer small mistakes than in prelims, but we had one big musical mistake and one big visual mistake. Those glaring errors kind of tainted that last show. Even with as good as the show was, I was really expecting our placement to drop."
Sheffield said after hearing the band that placed fourth in prelims announced in the tenth place spot during final results, he was unsure about how the Soaring Pride band would place.
"I knew from that announcement there was going to be a shake-up," Sheffield said. "At that point, I was really on my toes. The announcements kept coming, and they kept not being us. I kept thinking 'we could be eighth,' 'we could be seventh,' 'we could be sixth,' but we kept moving up. It was very exciting. At that point, I was really excited and felt like we got credit for all the fundamental things we did right."
Sheffield said the band is truly special this year, and he is excited to see what will come next for the program.
"I think this is the beginning of a new era for us," Sheffield said. "The Canyon band is known for their effort, class and high level of performance, but this band took on those traditions and improved them. I'm looking forward to seeing where this band goes in the spring and into next fall. So much good happened between the staff, the show construction and the students' approach that I think it's going to affect our culture positively. Any new students who come in are going to be inducted into something truly special and elite."
View Comments (1)
About the Contributors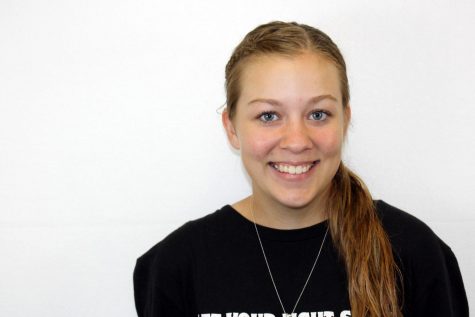 Aryauna Thompson, Staff Reporter
Hello! This is my third year as a staff reporter on The Eagle's Tale staff. I am incredibly excited to yet again work with such an incredible team of journalists. Outside of The Eagle's Tale, I am very active in the Soaring Pride Band, UIL Academics,...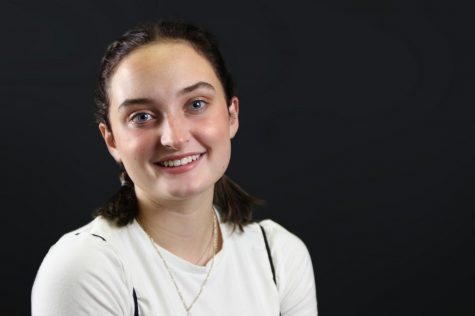 Brooklyn Pernell, Staff Reporter
Hey! My name is Brooklyn Pernell, and I am a junior. This is my first year on newspaper staff and my second year on yearbook staff. I am so excited to cram as much journalism into my life as possible, filling my life with stories, captions, and photos....