Carrie Fisher dies, leaving behind more than Princess Leia
At age 15, her career began.
The musical was called "Irene." She played a debutante, one of several, alongside her mother, who starred. It was her theatrical debut, the beginning to a 45-year career as a cinematic pioneer, pop culture icon and author.
And at age 60, her career ended.
Carrie Frances Fisher, aged 60, died Dec. 27, four days after an in-flight heart attack.
Her journey began when she was born to musician Eddie Fisher and actress Debbie Reynolds, famous for portraying Kathy Selden in "Singin' in the Rain." Her mother died Dec. 28, one day after Carrie Fisher's death. Fisher herself remained largely out of the public eye until her performance in "Irene." Two years later, she played Lorna in "Shampoo," which was her first film.
Another two years passed before her iconic role as Princess Leia Organa met the screens in "Star Wars: Episode IV – A New Hope." The world met a strong princess; one who required saving, but not because of her own weakness; one who became the youngest senator to join the Imperial Senate; one who watched her home planet's destruction and didn't break down. Despite her title as princess, Leia was no "damsel in distress" stereotype. "A New Hope" was an incredibly impactful film for its realistic sets and innovative use of technology, but also for its portrayal of women.
In contrast to her steep slope to success professionally, her personal life crashed as years passed, battling substance abuse and manic depression. In 1987, she published the book "Postcards from the Edge," which is based on her life and the lowest points of her addiction. She later wrote the screenplay for the 1990 film adaptation. Her following years of activism in the worlds of mental health and drug abuse earned her Harvard College's Annual Outstanding Lifetime Achievement Award in Cultural Humanism earlier this year.
Although she was in four films during the 1990s, her professional focus shifted from acting to writing. She revised several Hollywood scripts and published books "Surrender the Pink" and "Delusions of Grandma" in 1990 and 1993, respectively. Her only child, Billie Catherine, was born in 1992. In the 2000s, her writing continued, and she eventually wrote and performed a one-woman show titled "Wishful Drinking." Her final book, "Princess Diarist," was published last month and follows the diaries she kept while shooting "A New Hope."
The U.S. life expectancy is 78.74 years, which Fisher fell under by about 19 years. Perhaps 60 seems too short, too little time to do anything. But in 60 years, Fisher emerged from under her parents' shadows, was onscreen more than 60 times, struggled with and beat drug addiction, married and divorced and had a daughter, wrote six books and became an award-winning activist. Her estimated net worth was about $5 million. She pioneered in the realms of cinematography, feminism, mental health and activism. Perhaps she could have done more with some extra years, but Fisher savored every morsel of time she was allotted.
At age 15, her career began.
And at age 60, her career ended.
But her impact on the world remains.
About the Contributor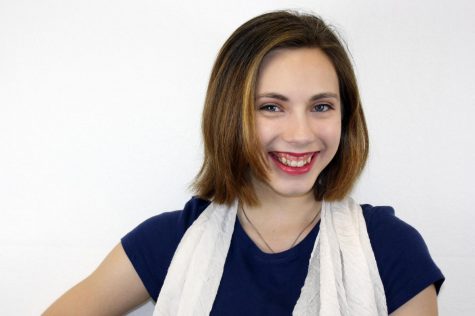 Erin Sheffield, Editor-in-Chief
Hullo! I'm a senior in my third year on staff and my second year as an editor-in-chief. You can catch most of my work in the news and blogs sections. When...