District revises attendance policy, aims to improve system
The district's attendance policy was revised and implemented Tuesday, Sept. 8, after previous changes were made to the policy because of COVID-19.
Adjustments were made in order to prevent students from staying home and taking a "virtual day." The alterations aim to remedy issues that appeared with the system implemented in August, assistant principal Mark McCulloch, who is in charge of online attendance, said.
"
The majority of it was to streamline things for teachers, because it's made their life a whole lot easier."
— Mark McCulloch, assistant principle
"The majority of it was to streamline things for teachers," McCulloch said. "It's made their life a whole lot easier; it was taking way too long to take attendance. This made it more routine across the board. It's hopefully going to stay like it is."
The adjustments place restrictions on virtual school presence while also altering requirements for the incentive. Students with a grade average of 90 or above can get six absences, while those with an average of 80 or above are able to get three absences.
"The perfect attendance went away," McCulloch said. "The six absences and the '90s was going to help keep kids from coming to school sick. The only way an in-school student can do the work virtually and get attendance for it is if they're out with COVID or suspected COVID. Then they get the same, temporary virtual learning that a virtual learner gets."
The other goal of the revisions is to rein in uncertainty about the new rules that led to students taking virtual days off from school, McCulloch said.
"Across the district, there were some people in the community that had found a way to make the system work differently than it was intended to work," McCulloch said. "And people would call and say, 'My child is taking a virtual day today,' and that's not really an option. So after that happened enough times, they've come back and upped it with this new method, which takes a whole lot of the confusion out."
Absences from the first three weeks of school will not count against the incentive.
"If a kid goes home sick, he could still do the work from home and get credit for the work," McCulloch said. "He also would have two days to make it up, like he's always had in the past. It doesn't hurt the assignment being completed; it does count against attendance. Everything has been reset and started over because of all the different changes that we went through."
About the Contributor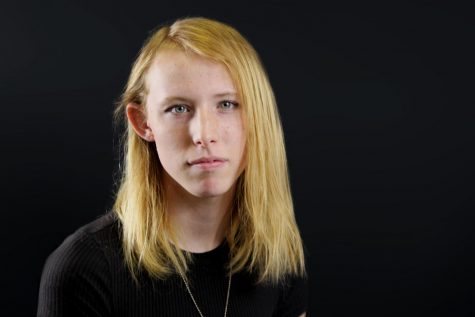 Nicole Butcher, Staff Reporter
Hello! My name is Nicole Butcher. I am a senior, and this is my first year on staff. I'm really excited to be here and have the opportunity to work with the awesome people on our staff. Outside of The Eagle's Tale, I am involved with drama, art and (probably...