Parrot named Canyon ISD Chief Technology Officer
The ringing of phones and the whirring of the printer fill the bustling sounds of the office as staples are punched into files and cabinets are opened and closed. Computers hum, and keyboards clack as electricity runs through wires, and signals are sent through systems. 
After working for Region 16 for 15 years, Chief Technology Officer Danny Parrot joined Canyon ISD this semester after his predecessor, Michael Keough, left to work at Region 16. Parrot and his team are currently working on getting the technology at the new elementary school ready, but they also help distribute Chromebooks within the district.
"I'm ultimately responsible for all the technology in the district, and that includes the Chromebooks and Promethean boards," Parrot said. "All the stuff we do is to help students succeed. I want to ensure all students have the technology they need."
"
I want to ensure that all students have the technology they need.
— Danny Parrot, Chief Technology Officer
In December, Parrot graduated from West Texas A&M University with a Masters of Business Education. Parrot also has a Bachelor's degree in Administration and Information Management Systems from Texas Tech University. 
"In my first job out of college, I worked for a genetic company," Parrot said. "I worked on servers in the back office, and then also worked in user support; it's like going out and helping people get their printers all lined out."
According to the organization, Region 16's mission is to "enhance student's success by providing quality services." 
"I have a unique skill set where I have both management experience and technology experience," Parrot said. "I came to Region 16, and I was technical there at first. Then, about three or four months later I started moving into management. I really started to understand the issues schools were facing"
Parrot has one child who graduated from Canyon High School and another currently enrolled. Parrot's previous job worked with Microsoft Office 365, and he said coming to Canyon and switching to Google was an adjustment.
"I knew a job like this would require a Master's, so I pursued it," Parrot said. "It was difficult raising a family and working a full-time job, but I was able to do that in three years, so I'm thankful for that opportunity." 
Parrot said spending time every day preparing for your career will better equip you for your future.
"I have the luxury of going to work every day and working with both of my passions: technology and education," Parrot said. "I love technology, and I love education. I'm here to help students succeed and give them the right tools to help them succeed." 
Leave a Comment
About the Contributors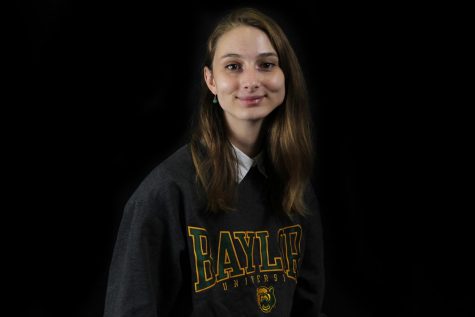 Charlie Clark, Staff Reporter
Hello! My name is Charlie Clark. I am a junior, and this will be my second year on staff here with The Eagle's Tale. Outside of journalism, I play saxophone and piano, and I also participate in Science Bowl and UIL Science teams. I can frequently be found...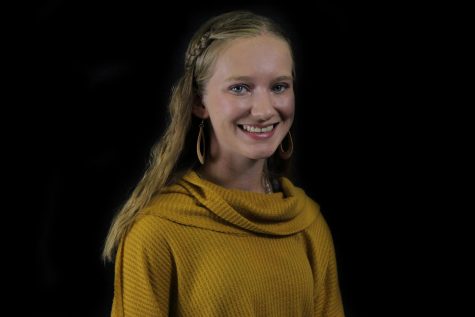 Laura Gill, Associate Editor
Oh, hey there! My name is Laura Gill, and I am a senior. I look forward to being Associate Editor of The Eagle's Tale this year. I am on the leadership team for the Soaring Pride Band, and I am in the Canyon ISD PRO Program. I am also involved in the...