Crafting the 'Wright Words' for Valentine's Day
Senior starts successful business, promotes holiday-themed product
Among a desktop covered in watercolor, markers and gel pens, lies a simple, empty piece of cardstock. From a simple flower drawing to a heartfelt message, this vacant piece of paper holds the potential to house infinite possibilities. With high attention to detail, senior Mallory Wright works tirelessly to turn each piece of card stock into artwork in the form of greeting cards.
"
Valentine's Day is a time for people to say how they feel and let people know they are loved. I love getting to play a small part in that."
— Mallory Wright, 12
Wright started her business, The Wright Words Card Company, in December 2019. Wright has now expanded the business to include custom orders and specialty bundles available for purchase through her Instagram (@the.wright.words) via direct message.
On Sunday, Feb. 1, Wright had a photo shoot to promote her Valentin'es Day cards with her friends, seniors Danielle Burns, Kelsey Braudt, Kathryn Culbert, Hannah Hamil and Aubrey Thomas.
"It's so much fun to get my friends involved," Wright said. "I thought having people modeling the cards would be more fun and exciting than just posting the cards."
Some of the bundle themes Wright offers include a variety of confetti, floral, occasional and seasonal packages for customers to choose from, including a recent variety of Valentine's cards.
"Valentine's Day is a time for people to say how they feel and let people know they are loved," Wright said. "I love getting to play a small part in that. As far as the design, I wanted to do classic Valentine's things like hearts, red and pink."
Through her company, Wright said she has turned her love for hand-written messages into an opportunity to share the art form with others.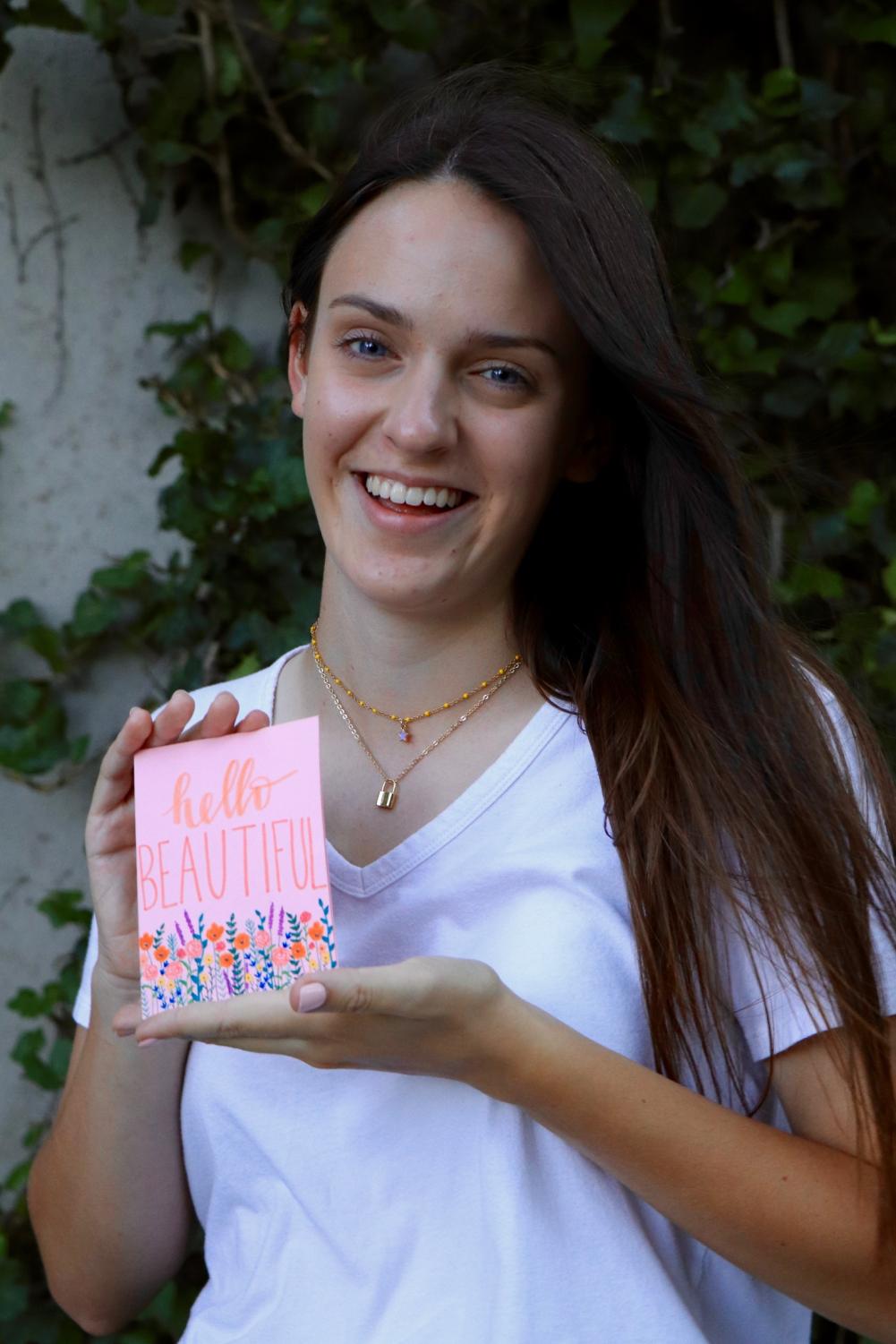 "I think hand writing a card or letter is a very special way of communication, and it is something we don't use that much anymore," Wright said. "I've always enjoyed making my own birthday or Christmas cards to give to family and friends," Wright said. "They encouraged me to start selling them for years, and I finally did it. I love being a part of the special connection that a hand-written card creates."
Culbert said it is amazing to see Wright create a business from scratch that impacts people in their everyday life.
"She came up with some really cute phrases," Culbert said. "Mallory is one of my closest friends, and it's amazing to be able to see her be able to start her own business from scratch. It's something that she's really good at– writing and coming up with cute card names, decorating."
Culbert said she has bought personalized cards for birthdays and other occasions.
"They're so cute and personable," Culbert said. "She can customize them to match what you need which is cool compared to going to the store and buying a generic card. One other thing she is really good at is she is really good at marketing."
Wright began her card-selling journey by creating an Instagram account, with her first post promoting a 15-piece confetti card set.
"It was hard to get a following at first, but it has been fun deciding what I want my business page to look like," Wright said. "It's fun to look back at my first post and see how far it's come."
Leave a Comment
About the Contributor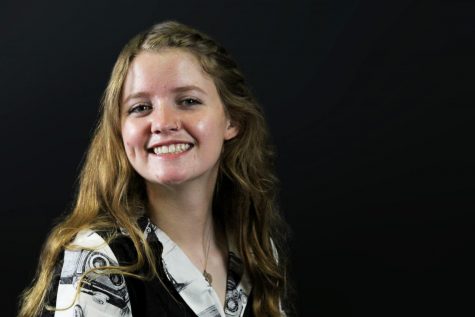 Kodi Hicks, Staff Reporter
Hello, world! My name is Kodi Hicks, and I am co-editor-in-chief of the Soaring Wings Yearbook. Along with running the yearbook, I am the host on our podcast, "Winging It." I have a passion for writing, and I can't wait to get to share my work with the...