Baking dreams from scratch
Some people relieve their stress through art: painting, drawing and sketching to express what they feel. Some spend time with friends and family. Some exercise, drowning out their worries by pushing their body harder–running, biking or walking. I bake. I spend time in my kitchen trying new recipes, creating new deserts and savoring the results. There is nothing more exciting than pulling a new dish out of the oven–the scent of baked goods filling the air–and watching your family and friends enjoy what you have made for them.
I did not realize I liked baking so much until just a couple years ago. My mom was not one to spend hours cooking fresh bread or decorating perfect cookies. I got my love of baking from my grandmother. I would be so excited to visit her, getting to learn her recipes and spend time with her in the kitchen. I inherited many of her recipes over the years; I was the first out of her children and grandchildren to learn her famous cinnamon roll recipe. She can spend the entire day in her kitchen baking for her grandchildren and be so joyful. I have already been given that joy, and I hope one day I will be able to do the same for my grandchildren, passing down the same recipes. 
"
I want to share my desserts with everyone, and I never want to stop baking."
— Hannah Backus, Editor-in-Chief
Eventually, I would bake for any event my family had. For a birthday, I would be the one to bake the cake. For an evening dinner, I would make some iced cookies. I loved to bake things for my family, but I did not want to stop. I wanted to bake all the time, but I did not have enough people to eat my baked goods. This passion of baking grew to starting my own business with my friend. Sweets and Such Bakery was a huge success. I got to bake and sell each weekend at the Canyon Farmers Market. I absolutely loved seeing my customers and hearing their feedback. I tried many new recipes, and I even made my own recipe book to hold the ones I treasured. The Farmers Market ended in September, but I still receive custom orders and requests. Before I knew it, my little stress-relieving hobby became a business, a successful way to earn money. My treats were being enjoyed by people all around Canyon, and I was so excited.
After high school, I plan on going to college to get a degree in elementary education. However, I also want to minor in business. I want to have that in my back pocket because, one day, I dream of opening my own bakery. I want to share my desserts with everyone, and I never want to stop baking. 
Keep your eyes on The Eagle's Tale, as I will be publishing several of my favorite recipes in our school newspaper. I hope you too can find a joy in baking sweet treats for your friends and family. Don not be afraid to watch your hobbies, your talents, blossom into dreams. Pursue them. If they help define you, embrace them. One day, you may be lucky enough to start your own career doing what you absolutely love, and that is the best reward of all. 
Leave a Comment
About the Contributor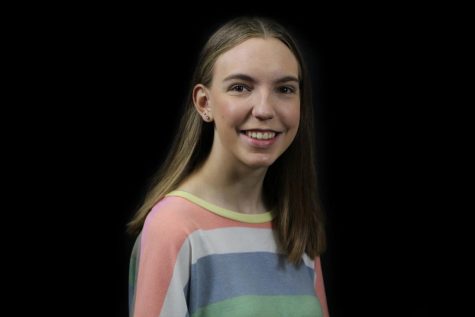 Hannah Backus, Editor-in-Chief
Hello! My name is Hannah Backus, and I am a senior. This will be my third year on The Eagle's Tale staff and second as Editor-in-Chief, and I am so excited to be serving the students of Canyon High once again. Alongside newspaper, I am co-president of...