New sound'waves'
Senior makes splash with first song
Armed with nothing but a keyboard and copious amounts of time, he hits keys creating chords and harmonies. He tests countless instruments trying to find the perfect pairing to the words.
Senior Toby Macklin published his first song "Waves" on SoundCloud.
"Writing this song meant that I could actually do it," Macklin said. "It made me very happy to finally be able to create this song. It was just one day I decided that I really wanted to make this song."
Macklin's piano lessons led to the creation of the melody. Using a program called Reason, Macklin was able to choose from a wide variety of instruments to build his song.
"
I came up with the melody just experimenting with different chords and stuff on a piano.
— Toby Macklin, 12
"I chose to write the song because I had taken a lot of piano lessons," Macklin said. "I came up with the melody for my song, so I just had to finish it. When making the song I ran into some problems with not knowing what instruments to use. I was trying to go more synth type, but I just switched back to like guitar and grand piano."
To use Reason, only a keyboard that can be plugged into a computer is needed.
"You just have to have a keyboard of some sort," Macklin said. "This program just makes it easy for you to mash all the sounds together."
Macklin said singing and the chorus was his favorite part.
"The chorus is my favorite part because it was the first part I came up with," Macklin said. "It also is just really catchy. I came up with the melody just experimenting with different chords and stuff on a piano."
Though Macklin will be attending West Texas A&M University to major in pre-nursing, his music will not cease.
"I don't think I'm going to pursue a career in music, but I'm not entirely sure," Macklin said. "I will definitely continue writing through college. I don't have much planned for future songs, but I'm working on it. I hope to provide enjoyable music to an audience."
Leave a Comment
About the Contributor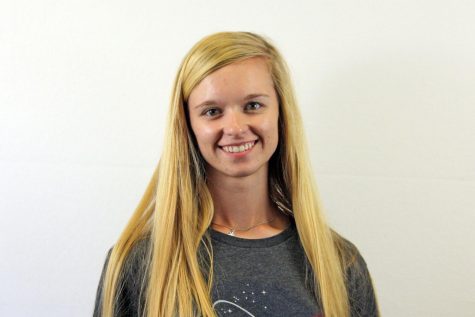 Macy McClish, Editor-in-Chief
Hey! I'm a senior and this will be my third and sadly final year on staff. I am currently one of the three editors-in-chief and the senior drum major for the band. I'm a true coffee addict who loves all the pups. In the rare situation I'm not on the band...