Pumpkin, spice and everything nice
Co-Editor-in-Chief is back with yet another recipe
Hello all, it's that time of year again. I scoured my recipe book and came across this forgotten gem. I discovered these fall cookies on My Recipes. No other cookie embodies the fall season like these.
Pumpkin Chai Cookies
2 ¾ cups all-purpose flour
4 teaspoons ground cinnamon, divided
2 teaspoons cream of tartar
1 teaspoon baking soda
1 ¼ teaspoon salt
1 cup unsalted butter, softened
1 ¾ cup granulated sugar, divided
½ cup canned pumpkin puree
2 teaspoons vanilla extract
1 large egg
1 teaspoon ground cardamom*
1 teaspoon allspice
1 teaspoon ground ginger
1 teaspoon ground cloves
Preheat oven to 375 degrees.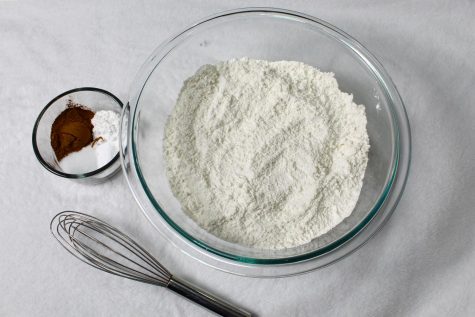 Whisk together flour, only 3 teaspoons cinnamon along with the cream of tartar, baking soda and salt. You can sift ingredients for a smoother texture if desired. 
Beat butter and 1 ¼ cups sugar with an electric mixer at medium speed until it looks like creamed potatoes ( 2-3 minutes). Occasionally scrape down sides of the bowl. This step tends to make a mess, but it makes your four-legged, furry friends happy. Even though pets always deserve some snacks, I recommend to mash and slightly beat the butter before adding the sugar.
Add pumpkin, eggs and vanilla and beat until reaching a pale orange color (4-5 minutes). Reduce mixer speed to low and add flour mixture until just blended. Make sure no remaining flour mixture settled to the bottom of the bowl.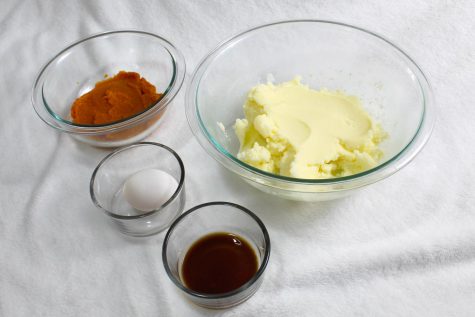 In a small bowl, combine remaining ½ cup sugar with remaining 1 teaspoon cinnamon, cardamom (1/2 teaspoon cinnamon and 1/2 teaspoon nutmeg), allspice, ginger, and cloves.
Scoop dough into even portions and roll each in spiced sugar mixture. I prefer my cookies on the smaller side, so about 1 Tablespoon size or whatever your preference.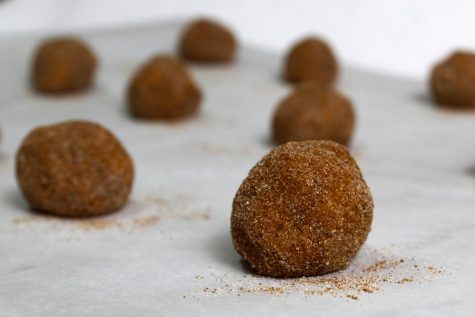 Arrange cookies on parchment paper-lined baking sheets approximately 2 inches apart. Bake at 375 degrees and rotate baking sheets at 6 minutes to ensure even baking then let them continue to bake for another 3-4 minutes. 
Let the cookies cool on baking sheets for 5 minutes, then transfer to a cooling rack.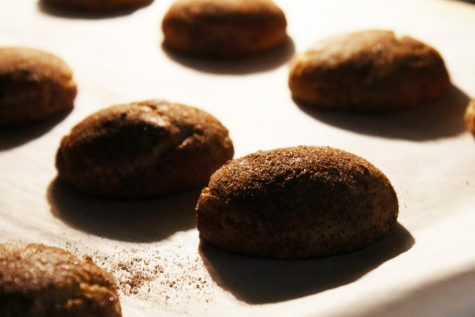 Share happily with friends or family, or there is always the option of taking all of the cookies, barricading yourself in your room and savoring every last bite.
*A substitute for Cardamom is a 1/2 cinnamon and 1/2 nutmeg mixture.
Leave a Comment
About the Contributor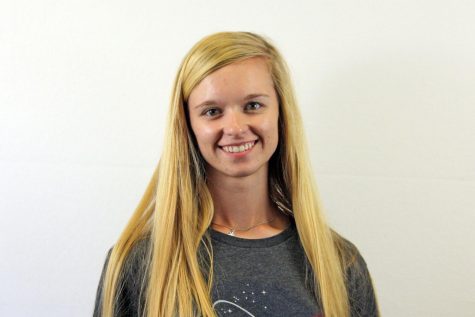 Macy McClish, Editor-in-Chief
Hey! I'm a senior and this will be my third and sadly final year on staff. I am currently one of the three editors-in-chief and the senior drum major for the band. I'm a true coffee addict who loves all the pups. In the rare situation I'm not on the band...