Staff member of month a clean sweep
He strides down the hallway, broom in hand. As students rush out the door at 3:40, his day continues and will not end for many hours. Yet every day he greets students with a bright smile, and every day the school shines with his hard work.
"
I like all the kids and the teachers and everything–just helping them out."
— Jose Martinez
Jose Martinez was selected as LEAD Council's Staff Member of the Month for November. Martinez was nominated for his eagerness to help others, his constant bright and uplifting attitude, his incredible work ethic and his leadership throughout the school.
"I like all the kids and the teachers and everything–just helping them out," Martinez said. "I've been doing it for 12 years for the same school. I started the first year this school opened."
Martinez and his family moved to Canyon almost 30 years ago from his home in Muleshoe. He grew up and graduated high school in Muleshoe, and while there, he was extremely athletic.
"I was in sports. All sports. Everything," Martinez said. "I did track, football and basketball. But I really liked football. I played linebacker and guard, and it was a lot of fun."
Shortly after, he followed his family to Canyon and started working at WT, where he met his wife of almost 20 years, Olivia. Together, they now have six children ranging in ages from 6 to 26. Outside of work, Martinez said he enjoys tending to his ranch outside of town, which he has owned for 11 years. 
"I got about eight or nine acres out there, and it's about five miles out of town," Martinez said. "You got to have a tractor to mow and everything out there. It takes a lot to take care of that many acres, but it is fun, and I like it out there."
Before starting work at the high school, he worked in construction, specifically with asphalt and road repair. Martinez said while he enjoyed working in that field, he likes working at the school much better.
"Coming over here at noon and starting to help everybody clean at lunch is fun," Martinez said. "I enjoy helping everybody out."
His work day may not start until noon, but it ends much later than most. Martinez's day does not come to an end until 11 p.m. each evening if he is lucky. Many nights, he is here much later. In one instance, he did not finish his day until 1:30 a.m. Despite all this, the council said he continues to brighten days with his warm smile and friendly attitude.
About the Contributors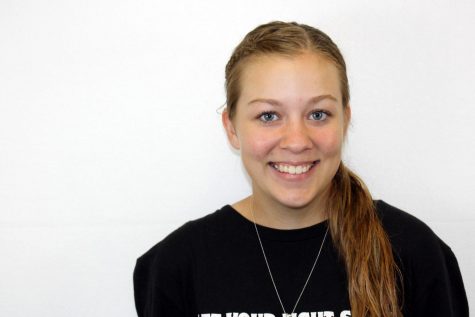 Aryauna Thompson, Staff Reporter
Hello! This is my third year as a staff reporter on The Eagle's Tale staff. I am incredibly excited to yet again work with such an incredible team of journalists. Outside of The Eagle's Tale, I am very active in the Soaring Pride Band, UIL Academics,...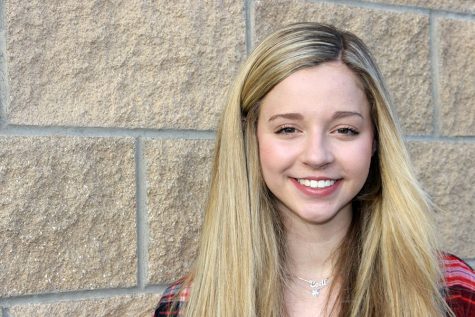 Codi Bradstreet, Editor-in-Chief
Hello! My name is Codi Bradstreet, and I am the Editor-in-Chief of The Eagle's Tale. I am a senior, so this is my last year on staff. I am on the basketball team, I am the senior class publicist, and I am involved in two leadership programs outside...