More than 6 a.m. practice
Girl's cross country team completes season after advancing to state
After a season of multiple top two placings, the girls cross country team placed ninth at the state meet in Round Rock Saturday, Nov 4.
The girls' tight-knit team and individual personalities have kept the team rolling, freshman Gabi Davis said.
"I like how close everyone is," Davis said. "Everyone's friends with each other. It's a lot of fun being a part of that team."
Davis said senior Ayse Allison has been someone she can look up to while being a freshman.
"
Ayse is such a role model because you can always tell she's working hard."
— Gabi Davis, 9
"Ayse is such a role model because you can always tell she's working hard," Davis said.
Sophomore Kameron Diaz said that each runner on the team puts in their part which keeps her pushing as an individual.
"I feel that different people push me in different ways," Diaz said.
Aside from actual competition and practices, Diaz said their attitudes conform for race day despite any circumstances.
"We each have negativity and positivity, but when it comes to race day, we're all like ' we got this'," Diaz said.
Diaz said not only the teammates are involved but the parents, too.
"I talk to my mom before a race," Diaz said. "She tells me where I need to be, and that I need to push myself harder than last time and try to set a personal record."
With the incoming year, Davis said the team is looking hopeful based on the eighth graders'performance.
"There's a lot of good runners coming in," Davis said. "I definitely think they'll bring good attributes to the team."
Girls' coach Ray Baca is someone the future and current athletes can have close by Diaz said.
"He's a coach, but he's closer than I've had as a coach," Diaz said. "I can tell him anything. He cares about everyone a lot on the team. The whole season he was proud of everyone, not just state."
Leave a Comment
About the Contributor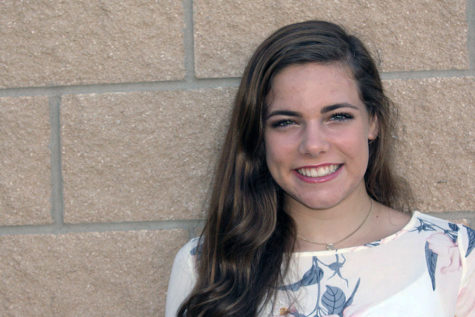 Mackenzie Grimes, Staff Reporter
Hey y'all!  I'm Mackenzie Grimes, and I'm a junior on the newspaper staff.  I'm involved in other activities such as cross country, track, Fellowship of Christian Athletes and my church youth group. Although those are just a few activities, I also...