Bakery Comes in Flavorful
As you walk into the Canyon High Bakery, you can smell all the the freshly made goods, glimmering with a divine selection of pastries and refreshments. Students walking in anxious, not knowing what to buy, because it all looks exceptional.
October 3, the school bakery kicked off it's year, and officially opened to the public. Coming in with more then cookies and cupcakes, they are fully prepared for what this year has to bring.
"The first six weeks of school was completely studying, learning rules of the kitchen and safety," senior, Bentley Wesbrooks said. "We weren't even allowed to cook until we passed our exams."
The training consisted of many of things, but their teacher was a huge help. Culinary teacher, Kimberly Sharber, helps her students while allowing them to learn on their own, without being hovered over causing stress in the environment.
"I prepare them gently," Sharber said "I try to let them work on what they really care about. If the business side is what's more important to you, I try to really plug them in on that as well. As much as possible for a lot of my students, the cooking and the intricate decorating, not necessarily making a cake from scratch."
When some people think of a bakery, they mainly only think of cookies, cupcakes and cakes, but our bakery is more than that. It does have the classic bakery pastries such as cinnamon rolls, brownies, muffins, cheese cakes, but it also serves breakfast burritos, iced and hot lattes, teas and more.
"As the year goes on," Sharber said. "We'll sell meals to go and stuff that students can order,"
Not only do people have the wrong stereotype on the bakery, but the students also think it's too far, or just do not know where it is. Considering the fact that if you don't have a car, you can't visit the bakery that much.
"There's not a lot of opportunities to come over here, especially if you don't have a car. You got to walk," junior, Seth Ford said. "The only time you'd be able to do that is, usually during homeroom, or lunch."
Little do people know, all the effort which goes into getting ready for the year to start off the bakery. For the first 6 weeks when school starts, they must train, study, and get ready for their exams. Before the bakery can kick off it's year, each of its chefs must pass the National Restaurant Associations, and get certified to serve food.
"A lot of people think it's just cooking and eating, but the students do it all," Sharber said. "They measure our profits and losses, we decide was that item worth selling. We run all kinds of reports, so they can see what's selling and not"
With the wide variety of fresh food and drinks, you can something sweet like a cinnamon roll, or something savory like a breakfast burrito.
"There's nowhere else on campus that you can find this kind of food," Wesbrooks said. "It's all made by us."
Leave a Comment
About the Contributor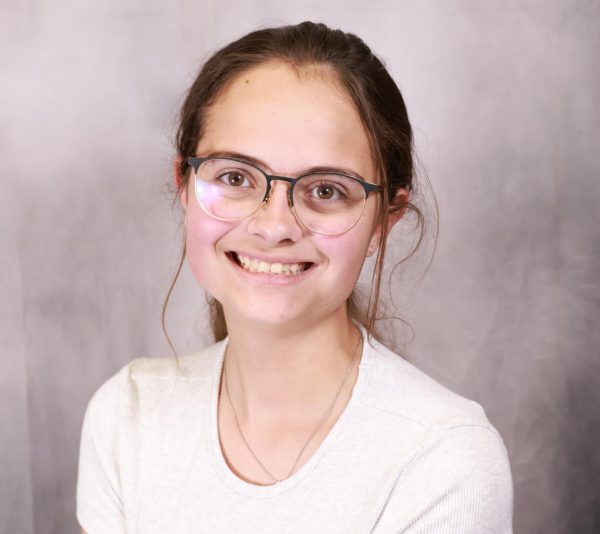 Alexis Martinez, Staff Reporter
Hey there! I am Alexis Martinez, a junior this year, and will be taking on my second year on the newspaper staff. This year I am hoping to create some great stories to share with the Canyon community. A little about me is that my favorite animals are...