Journalism department plans yearbook distribution day event
The journalism department will host a Yearbook Distribution Bash on Friday, July 22 from 4-6 p.m. at the Happy State Bank Stadium. There will be snow cones, yard games, music and a signing booth for students to enjoy. 
According to The Atlantic the Yale class of 1806 created the first known official yearbook. This year, CHS decided to push back the final deadline allowing more coverage opportunities. 
 "Our yearbook is typically already turned in by now," sophomore yearbook editor-in-chief Ashlyn Harvell said. "You would miss prom, graduation and a lot of stuff that involves seniors. This is their last book, and they should be in it. It will give us a chance to cover everything in high school and capture the full experience from this year." 
The yearbook staff said creating a theme that has feeling and emotional meaning behind it is very important. This year the theme is UNseen, UNheard, UKnown because the staff wanted to cover all students.
"We came up with the general idea of covering people that aren't always covered," said Harvell. "UNseen stands for the people that might be a little bit popular, but not everyone knows about them. UNheard is our way of telling their stories. Trying to get the stories of people that don't always get the chance to speak. And then UNknown is you've seen them, you've heard of them, and now you know them." 
The yearbook leadership team wanted to cover all the events that are not captured during the spring. 
"We're covering spring sports and things no one ever sees in the yearbook." said sophomore yearbook editor Aubrey Lenerose. "It's really cool because we are going to include graduation."
Lenerose said that even though it is harder to distribute to students, the reason behind it is worth it. 
"The yearbook is covering what you don't see in school," Lenerose said. "Not just when they're playing sports, but seeing points of views that not everyone knows about. Everyone and everything deserves to be covered and seen. This yearbook is about uncovering, unfiltering and vulnerability. Those are things we're trying to show more of this year." 
Sophomore Baseball player Brycn Koch said that he and his teammates  are very open to this new concept. In this yearbook you can see UIL events, prom, and spring sports such as softball and track.
 "It's honestly awesome," Koch said. "We have more pictures and more moments of student recognition for those sports. I'm looking forward to seeing my friends and the team photos."
Leave a Comment
About the Contributors
Lara Reeves, Staff Reporter
Sup guys! I'm Lara Reeves and I'm a Junior this year and this will be my first time on the newspaper staff! I'm also involved in all things theater, ASL honors society, and bowling. Some of my hobbies include reading, practicing yoga, writing, jamming...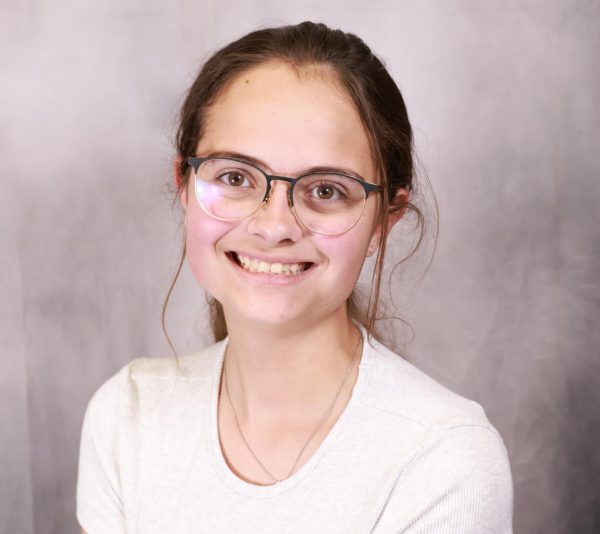 Alexis Martinez, Staff Reporter
Hey there! I am Alexis Martinez, a junior this year, and will be taking on my second year on the newspaper staff. This year I am hoping to create some great stories to share with the Canyon community. A little about me is that my favorite animals are...