Students participate in Visual Art Scholastic Event Feb. 29
Art lies in groupings across the golden floor in the Amarillo High gymnasium. Faces stare from the confines of the bordered canvases where they were painted, completed and displayed with pride. Throughout the room, the artists' thoughts and ideas manifest in the form of sculptures and sketches.
Several art students competed at the Texas Art Education Association's Visual Arts Scholastic Event Saturday, Feb. 29 at Amarillo High School. Out of the 12 submissions by 10 students, eight received a rating of four, the top rating. Art teacher Valeria Mayoral said the occasion provides the students with a lot of valuable experience.
"
It's completely up to the student–what they would like to express and what medium they want to use."
— Valeria Mayoral, art teacher
"It gives them a moment where other people see their art other than their art teacher and their peers," Mayoral said. "Usually the judges are all going to be someone that has some sort of art degree, and so they can really give them helpful, constructive feedback where they'll be able to make their artwork a lot better."
Students began their projects around December and worked on them during as well as outside of class.
"I usually just give them an outline, a concept page, where they have to describe what they want to create and the reasoning behind it," Mayoral said. "They just let me know what materials they need, and then I'll assist them in any way I can. It's completely up to the student–what they would like to express and what medium they want to use."
After being judged on a scale from one to four, pieces awarded a four were displayed in a gallery, where they were grouped according to the number of art classes an artist had taken. The gallery exhibited a variety of mediums and styles created by students.
"There were a lot of portraits," sophomore Max Cardenas said. "There was a very wide range of art. There were some statues, somebody brought a guitar they made out of wood, and somebody brought in and painted shoes. I thought it was really fun and really inspiring to see people express themselves–show their very best."
Cardenas submitted an acrylic painting. 
"The piece I made was the view from the window of a plane," Cardenas said. "You're flying over a red ocean with mountains sticking out of the water. The plane was to express my love for traveling–I want to become a pilot when I'm older.  I just thought the red water would be unique; I thought it would be kind of cool."
Senior Claire Meyer received a four for her project as well as a medal and a spot in the gallery.
"I did a charcoal drawing of my dad," Meyer said. "I drew it from a photograph that was taken at the day of my birth. I chose to do that because I felt like it exemplified a lot of characteristics of our relationship. I think there is a lot of complexity that goes into the relationship between a parent and a child, and I really wanted to try and use that to my advantage to get further in the competition."
Meyer said she feels art adds to humanity and is a very different part of the educational day.
"I really do think that art is a release for a lot of people," Meyer said. "I think it's a really good way to symbolize something or to say something without having to verbally express it. For people that are looking at the piece, it's also a release. You can dive into somebody else's world and be a part of it for a little bit by looking at that art."
Students who received a rating of four:
Seniors:
Madelyn Pemberton
Claire Meyer
Juniors:
Charlee Alexander
Nicole Butcher, two entries
Sophomores:
Leah Swires, two entries
Sara Faddis
Leave a Comment
About the Contributors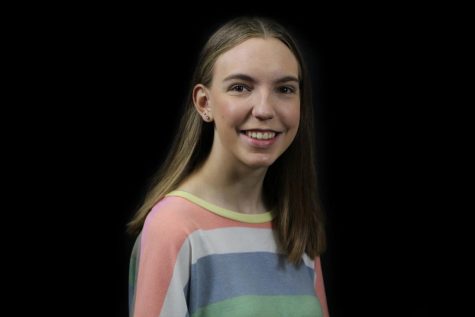 Hannah Backus, Editor-in-Chief
Hello! My name is Hannah Backus, and I am a senior. This will be my third year on The Eagle's Tale staff and second as Editor-in-Chief, and I am so excited to be serving the students of Canyon High once again. Alongside newspaper, I am co-president of...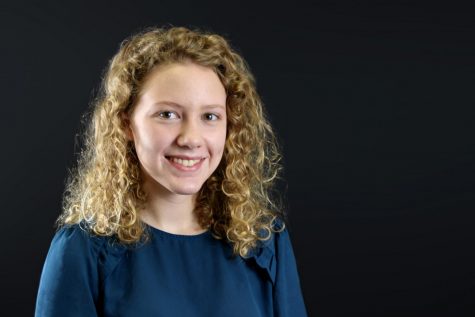 Abigail Bell, Managing Editor
Hi! My name is Abby (with a "y"), and I am elated to be managing editor this upcoming year. This will be my second year on staff, and I consider myself extremely lucky to be a member of this awesome team. I am a junior this year and am one of three drum...