Leo Club impacts students, staff through Kindness Campaign
Leo Club began its Kindness Campaign featuring several projects during February.
The Kindness Campaign is a new project brought to Canyon High and is among others that Leo Club coordinates. The Canyon High club is a branch of the Lions Club.
"Most of our projects are with the Lions Club," Leo Club sponsor Ellen Ward said. "We helped build a ramp for some people who need a ramp into their house. We go and help at the concession stands for the play-off games which is the Lions Club's main fundraiser, and they use their money for all kinds of good things out in the community."
"
Who doesn't like getting notes of encouragement and candy and have random nice things done for them?"
— Ellen Ward, Leo Club sponsor
Ward said the purpose of the campaign is to involve the student body and spread positivity.
"As a sponsor, my goal was to keep my club members as engaged as possible," Ward said. "We often have a pretty big drop off in participation at this time of year, especially since we don't have a lot of major projects going on. This was a way to do that, for people to come and stay involved."
The Kindness Campaign consists of several smaller projects the club members carried out.
"Each week, we tried to think of something new to do that will positively impact the school and our fellow students and teachers," said senior Brooklyn Cornelson, Leo Club leadership council member. "Week one we wrote notes to staff and faculty members that we wanted to encourage and praise. Then we did five intentional acts of kindness. The week after that it was Valentine's week, so we decided to do positive affirmation candy grams."
Because of the positive feedback, Ward said the campaign will likely continue in future years.
"I do know a lot of staff members told me that they were really touched when they got their letters from our members," Ward said. "I'm sure it was the same feeling from students, too. It's just a positive thing. Who doesn't like getting notes of encouragement and candy and have random nice things done for them?"
Cornelson said the campaign is a way to cheer up students who are tired and bummed out from school, even if in a minor way.
"I know that it has put a smile on quite a few faces," Cornelson said. "I've seen the affirmations being out, and you can see the smiles on the receiver, which I think is so important, especially this time of year. I would love to see it continue because the world and schools and all of humanity could always do with a little more kindness."
Leave a Comment
About the Contributors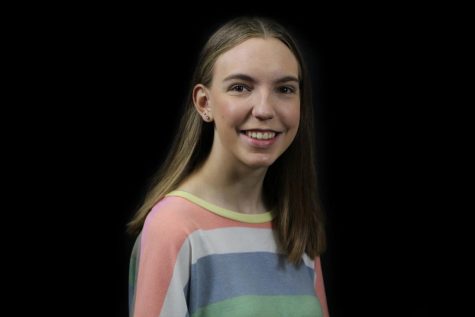 Hannah Backus, Editor-in-Chief
Hello! My name is Hannah Backus, and I am a senior. This will be my third year on The Eagle's Tale staff and second as Editor-in-Chief, and I am so excited to be serving the students of Canyon High once again. Alongside newspaper, I am co-president of...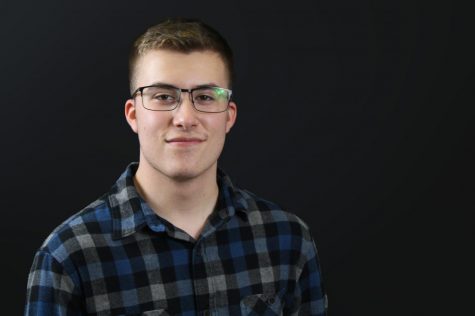 Blake Loria, Editor-in-Chief
Howdy! I'm Blake Loria, and I want to pursue a career in journalism, so I am honored to be serving as editor-in-chief for my third and final year on staff. As a senior, I am quite involved around Canyon High, so when I am not editing or practicing for...