COVID-19 pandemic prompts school closure
To prevent the spread of COVID-19, CISD will extend the break and temporarily close schools for students. The district has not announced when students will return to campus. 
Gov. Greg Abbott announced a statewide order Thursday, March 19 closing dine-in restaurants and schools for the next two weeks to encourage social distancing. With two confirmed cases in the direct area, events are still developing, and information is subject to change. Principal Jennifer Boren said students and parents should check the CISD website for updates concerning when school will resume and how it will function.
"Right now, we are most concerned that our students are safe and well," Boren said. "We are looking forward to being able to meet together again, but students and parents should be assured that we will not do so until we know it is safe."
Amarillo ISD
Those interested can also follow the district's Twitter and Facebook pages for updates and announcements. Senior Ryan Fulton said he believes the district's decision will benefit the community.
"The last thing we want is the virus jumping from student to student in our schools," Fulton said. "I feel like this was the best course of action they could have taken. I believe the community will see the district's decision and be less inclined to leave their home."
Fulton said since the district's announcement he has taken cleanliness and social distancing more seriously. The Centers for Disease Control and Prevention recommends frequent hand-washing, using at least 60 percent alcohol hand sanitizer, coughing or sneezing into the elbow and staying home when sick.
"They know more than we do regarding the virus, so our decisions should revolve around their information," Fulton said. "As more reports are coming in about the virus, I have started washing my hands more frequently. I will avoid densely populated areas and stay dedicated to watching the CDC updates. My advice would be not to panic over what is happening. Make choices with a clear and rational train of thought, but stay cautious."
Junior Monica Houseal said she is planning to help her family as much as she can with their situations that have been affected by this virus.
"
It's odd to be living in an important event that is most definitely going to become a star moment in history.
— Monica Houseal, 11
"This includes helping my mother with paperwork, taking a leading role in cooking and shopping and possibly helping my brother move out of his dorm in Dallas," Houseal said. "It's odd to be living in an important event that is most definitely going to become a star moment in history, but helps for everyone to realize that we must be productive with our privileges."
Houseal said she is confident the staff and student body would work diligently together if online classes were implemented.
"Everyone has to remember that while oneself may be able to survive COVID-19, there are countless others that depend on these changes," Houseal said. "The extra time is a very important allowance that will prevent countless local residents from falling ill. The path the district is following now is a good one, and I trust they will continue to make decisions with our health in mind."
Leave a Comment
About the Contributors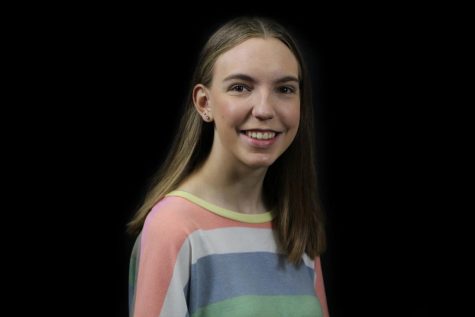 Hannah Backus, Editor-in-Chief
Hello! My name is Hannah Backus, and I am a senior. This will be my third year on The Eagle's Tale staff and second as Editor-in-Chief, and I am so excited to be serving the students of Canyon High once again. Alongside newspaper, I am co-president of...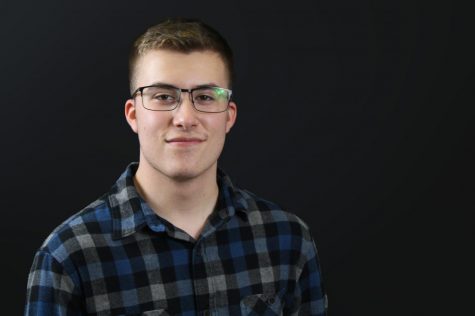 Blake Loria, Editor-in-Chief
Howdy! I'm Blake Loria, and I want to pursue a career in journalism, so I am honored to be serving as editor-in-chief for my third and final year on staff. As a senior, I am quite involved around Canyon High, so when I am not editing or practicing for...