New changes bring more opportunities
After a board meeting was held to vote on the decision, athletic director Toby Tucker announced that the district would replace the grass on the baseball and softball fields.
The renovations began in October and were supposed to be done in January, but were delayed because of inclement weather. Softball season officially began on Jan. 14, with baseball beginning on Feb. 5 forcing the teams to become creative with their pre-season preparation.
"The renovations have made practice interesting," head softball coach, Styler Haddock said. "We had to plan on how to work around the renovations while the turf was being put down."
Athletes said the turf will also affect the way they play. A key difference is that the grass blades of the turf are shorter, softer, and more level making the ball behave differently.
"The way we play will be slightly different because we can't wear normal cleats," senior softball player Kaylee Davis said. "The way the ball hits on turf is different because the ball bounces more and rolls faster than it would on grass."
"
We spent some time in the weight room and some time running to build up agility"
— Head Softball Coach, Styler Haddock
Senior baseball player Camron White said the coaches and players are excited for the changes the renovations bring and how they can benefit from them, but also say it is bittersweet to see the real grass be replaced.
"There's a little sadness not seeing the dirt there anymore," White said. "We put in a lot of work as players to maintain the grass, but also there is a lot of excitement for the turf."
Haddock said the turf will be easier for the coaches, players and community to maintain and will help their season continue with little risk of error as possible.
"There are good reasons to have turf in this area," Haddock said. "It cuts down on watering, maintenance and time to keep it up year-round. These changes with the new turf will allow us to practice more efficiently and help practice and games run smoother."
Haddock said the community may find a few benefits from the new renovations as well.
"I hope the community is as excited as we are about getting turf," Haddock said. "It is only going to make our facilities nicer. We had the best facilities in the area, and now they are even better."
"
It is only going to make our facilities nicer. We had the best facilities in the area and now they are even better"
— Head softball coach Styler Haddock
White said the new turf is not the only good thing this season, they also have strong players with a love for the game and good coaches.
"We have a bunch of really talented players with a huge love for the game," White said. "This season is going to be one to remember for sure."
With a new field, new head softball coach and new players, Davis said this softball season is going to be one for the books.
"It is about creating bonds between each other," Davis said. "We have a few new players and I am really looking forward to playing this season."
Haddock said renovations like this take dedication and support from the community and Canyon ISD.
"They[Canyon ISD] strive to make sure our student athletes have the best resources possible so they can have the opportunity to be great and achieve their goals while in their high school career,"  Haddock said. ¨What made these renovations possible is Canyon ISD."
Leave a Comment
About the Contributor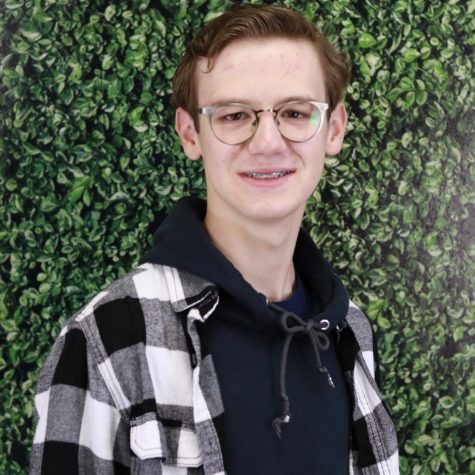 Sean Buck, Web Master, Staff Reporter
Hey y'all, I'm Sean Buck. I'm a junior here on campus and this will be my 3rd year to be a part of the journalism department and 2nd year on Eagle's Tale Staff. I'm very big in my youth group, Freedom Student Ministries and church Freedom Fellowship....