Dell certification training allows students to master computer repair skills
Students from Canyon and Randall High iConnect teams worked through several modules in the Dell training program in the fall. Upon completing the program, the students were able to take a certification exam, allowing them to operate on school Chromebooks and all Dell products legally without breaking their warranty.
The process began with a Dell training at the CISD District Service Center Sept. 25, where iConnect students were given the extent of what they had to accomplish to be certified and set up their accounts. iConnect is comprised of a students who are available to help teachers and fellow classmates with computer-related issues in the learning commons.
"
It is our job to help the students who walk in through the door."
— Emily Winters, 11
"We fix Chromebooks, help people connect to the internet, replace batteries and fix screens, all while getting closer to our student body," junior Emily Winters said. "It is our job to help the students who walk through the door. We enjoy helping others and learning more about Chromebooks. They taught us about how to get to the Dell website, make an account, and where to go to start our Dell certification. They also taught us how to order parts and return Chromebooks."
Students were given six weeks to complete the modules which contained multiple slideshows and practice tests to help them.
"We had to go through PowerPoints on ways to take apart computers and certain parts of a computer," senior Isaac Kendrick said. "It teaches you basic skills that can go with all kinds of computers. It helped a lot because people who don't really have a big understanding of computers can learn."
"
It teaches you basic skills that can go with all kinds of computers."
— Isaac Kendrick, 12
Kendrick said the training involved teaching students how to handle devices other Chromebooks.
"I think it helps to inform me about what could be wrong with the Chromebook," Winters said. "We know there's generally battery issues, and sometimes broken screens, but sometimes there's a bigger problem that we don't know about, so learning about it makes it much easier to find the cause of the problem."
Students who pass the certification are officially allowed to repair Chromebooks unsupervised.
"You'll be able to fix the screen, the battery and the keyboard," said Chris Norton, CISD Director of Digital Innovation. "You'll also be able to connect with Dell and send the computers off for warranty. It just gives you access in order to really do the repairs yourself. It allows us to be able to put technology in y'all's hands so that y'all can take it home and have the instructional tools that you need to carry learning outside the classroom."
Norton said the certification will also benefit students' futures.
"
iConnect forces students to get out of their bubble and learn to speak to people."
— Jessica Ray, iConnect coach
"Anything that we do is just about providing y'all opportunities," Norton said. "When you graduate high school, when you get out into the real world, just think about what it can do for college, about experiences it has given you. A lot of jobs have to do with technology in the future. As kids graduate, we are hoping that can also benefit the economy in Canyon and Amarillo."
Canyon High iConnect coach Jessica Ray said students in the program are learning skills not taught in a typical classroom.
"iConnect forces students to get out of their bubble and learn to speak to people," Ray said. "I think if you spoke to some of my students, they would say something that has helped them with iConnect is their soft skills: answering the phone, talking to students, presenting different things. Even if the student knows they are never going to do anything with technology in the future, it's good knowledge to have."
Leave a Comment
About the Contributors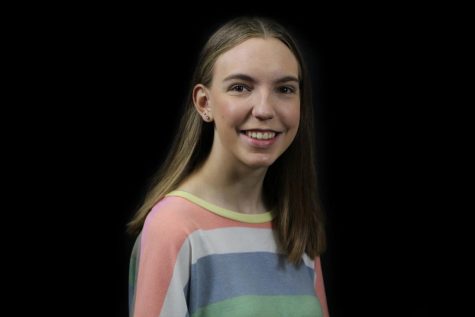 Hannah Backus, Editor-in-Chief
Hello! My name is Hannah Backus, and I am a senior. This will be my third year on The Eagle's Tale staff and second as Editor-in-Chief, and I am so excited to be serving the students of Canyon High once again. Alongside newspaper, I am co-president of...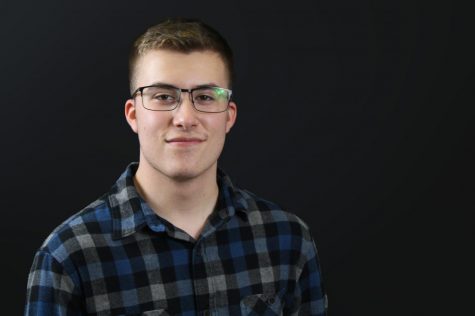 Blake Loria, Editor-in-Chief
Howdy! I'm Blake Loria, and I want to pursue a career in journalism, so I am honored to be serving as editor-in-chief for my third and final year on staff. As a senior, I am quite involved around Canyon High, so when I am not editing or practicing for...