Culbert named Teacher of the Year
In an otherwise dark classroom, the luminescent glow of a computer screen shines on a desk and all its knick knacks. Pencils of all colors clutter the desk and papers lined with students' names are gathered in several stacks. Behind the desk are pictures of a smiling young family. This is the room, the workspace, the life of computer science teacher Lance Culbert.
Culbert was nominated as 2020 campus Teacher of the Year after a series of faculty voting.
"I've been really close to teachers my whole life; my parents were both teachers," Culbert said. "My mom taught all of the junior high and high school science courses, and my dad taught all of junior high and high school math courses. Even from the time I was born, I was watching teachers do their thing."
An experience at the convenience store at which Culbert worked at as a junior in high school helped influence him to become a teacher.
"
Even from the time I was born, I was watching teachers do their thing."
— Lance Culbert, teacher
"I was working at the store and this couple, a man and his wife, came in," Culbert said. "They said, 'you probably don't remember us because you were really little when we graduated, but your mom and dad were the most incredible teachers we have ever had.' It really made an impression on me. Even then, I didn't know what I wanted to teach, but I wanted someone to be able to say that to my kids."
After graduating high school, Culbert enrolled at West Texas A&M University. Through the university's student teaching program, Culbert began to teach biology and computer science at Canyon High School.
"Sometimes you don't get a choice about where you're placed as a student teacher, but I was really lucky, and I got placed at Canyon High School in the spring of '96," Culbert said. "I really wanted to come back and teach that first year, but June came and Canyon had not called. I had to pay the rent, so I interviewed at a couple of places and ended up teaching for one year at Highland Park in Amarillo."
In the fall of 1997, Culbert returned to Canyon High School after hearing about an open position from a friend. Since then, he has taught various computer classes.
"
Some days I do really good, and some days I just hope I know more than the students."
— Lance Culbert, teacher
"I teach BIM 1, BIM dual credit, Web Technologies, Computer Science 1, Pre-AP and AP Computer Science," Culbert said. "I'm teaching computer all day long, but it's different computer classes. It's challenging to really feel like you're doing an adequate job. Some days I do really good, and some days I just hope I know more than the students."
Culbert said his goals as a teacher have changed over the years.
"I used to be really driven and really grade oriented," Culbert said. "Now, I feel, not that grades are unimportant, but they're not the most important thing. I feel like students need to have a place where they are heard, where they have a teacher that is approachable and can listen to them. I think there's a way to make your classroom open and welcome without compromising the subject matter."
Culbert said while he does not consider himself to be an emotional teacher, this softer approach to education has become more important to him as a person in the last seven years or so.
"In 2013, the last time I got this award, my mom passed away unexpectedly, a couple months after I received the award," Culbert said. "That was the last big thing I shared with her. The way that students cared for me after that made me realize that I needed to do that for them too. It gave me an appreciation for that I hadn't had before, and it was students that taught me that, not teachers."
"
To get that award on that day was really meaningful to me."
— Lance Culbert, teacher
Culbert said he was surprised when he won Teacher of the Year, because he had been selected before.
"I thought once you won, your name was taken out," Culbert said. "I had no idea I was even eligible. There are literally dozens of teachers who could have been nominated and won, and it would've been perfect. There's so many good teachers here. It's humbling for your peers, people you work with who know what a good, not popular teacher is, to pick me."
Culbert received the Teacher of the Year award on his parents' 54th anniversary.
"I got all emotional because if it weren't for them, I really would not have been teaching at all," Culbert said. "To get that award on that day was really meaningful to me."
Leave a Comment
About the Contributors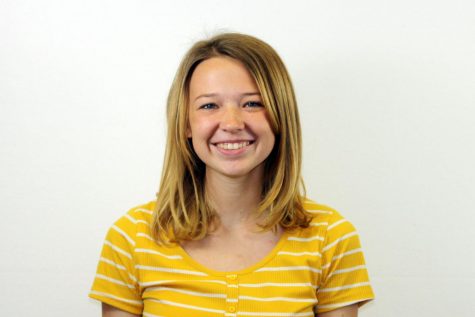 Claire Meyer, Editor-in-Chief
Hi there! My name is Claire Meyer. I am a senior, making this my third year on staff and first as editor-in-chief. When I'm not editing stories in the newsroom, I can be found working at United. In my free time,  I enjoy both drawing and writing fiction...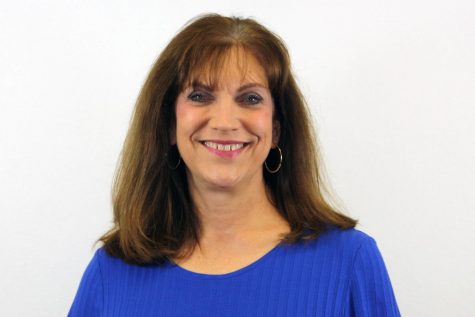 Laura Smith, Adviser
I'm the adviser of the Canyon High newspaper and yearbook staffs, and I love starting my day with this talented staff. We hope you'll join us daily for new content. I'm a graduate of Texas A&M University where I studied Secondary Curriculum and Instruction...