Oh the musical you'll hear
Seussical to premier Nov. 21-23
The curtain slowly opens, and the entire crowd grows silent. It isn't long before the auditorium is filled with light music, and well-known characters appear on stage. The familiar story of "Horton Hears a Who," along with other Dr. Suess stories come to life.
"Seussical the Musical" will premier Nov. 21 and 22 at 7:30 p.m in Canyon High School auditorium. Additional performances will be 2:30 p.m. and 7:30 p.m., Saturday, Nov. 23. Students can attend for $5, and adults can attend for $10.
"Seussical is a really fun musical that combines several stories from Dr. Seuss," Kylie Howell, theater teacher said. "It will feature some of your favorite characters, like the Cat in the Hat, Horton the elephant, Mayzie the bird, Gertrude McFuzz and then the Whos. There are a lot of fun characters that people have probably grown up reading. It was just a good fit for the students that we had coming up, and I thought it would be fun for our community as well."
Howell said Seussical can be enjoyed by all, as it imprints a message of equality.
"Anybody can come and see the show and get something out of it," Howell said. "It's actually great for young audiences, but I think adults have a lot to take away from the show as well. It's got a great message that everyone's important and everyone matters."
"
Expect to laugh and smile a lot; it's just a really good show.
— Mia Bonds, 12
Senior Mia Bonds, who plays Gertrude McFuzz, said Seussical cannot compare with other musicals performed at Canyon High and is unique and entertaining. 
"It's so different than past musicals we've done," Bonds said. "I've been in musical for the past four years, and I have loved every musical. Each musical is different. It's really fun, and it's really silly. Expect to laugh and smile a lot; it's just a really good show. A lot of work has been put into it. I think everyone does a great job, and everyone fits their role perfectly. It's really cute, and I'm really excited to perform the show."
Her third musical at Canyon High School, junior Macie Lippke, who plays Mrs. Mayor, said she was able to bring something special out of all the hard work she put in. 
"It's always very fun, and there's always different things to be brought to the table," Lippke said. "This year, I met a whole new group of people, a bunch of new freshmen and even sophomores and juniors that decided to do musical this year. It's really neat because I've gotten to be really close to a lot of them. Ever since I got to Canyon, I've just been doing everything I can in theater because I love it, theater is like my family. I'm hoping next year it will be just as great, if not better."
"
It's always very fun, and there's always different things to be brought to the table.
— Macie Lippke, 11
Lippke said Suessical is a mash-up of multiple Dr. Seuss stories.
"Seussical is mainly based off of 'Horton Hears a Who,'" Lippke said. "I play Mrs. Mayor, who is the Mayor's wife. I have a son named JoJo, who is also a Who, and we all live on the clover that Horton is trying to save. It's really fun, and you get to see different sides of the characters."
Howell said the cast has done really well in preparation for the musical and has worked hard to make it a success.
"The kids have really shown a lot of growth already," Howell said. "We are right where we need to be. This is a stressful time when it is all coming together, but it always does. It's really cool to see these last couple of weeks when everyone pulls together and makes something really special."
Leave a Comment
About the Contributors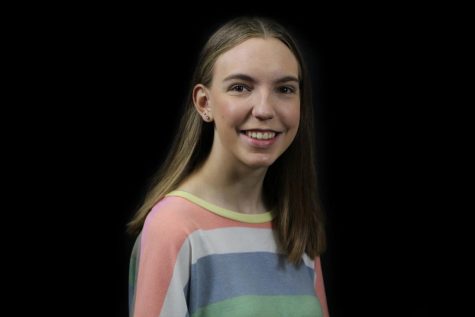 Hannah Backus, Editor-in-Chief
Hello! My name is Hannah Backus, and I am a senior. This will be my third year on The Eagle's Tale staff and second as Editor-in-Chief, and I am so excited to be serving the students of Canyon High once again. Alongside newspaper, I am co-president of...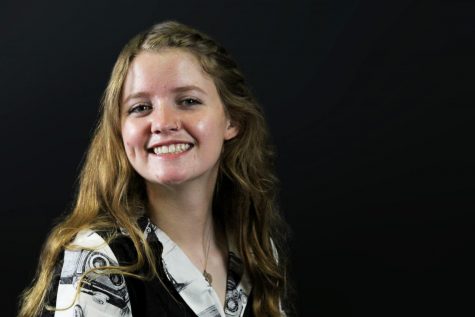 Kodi Hicks, Staff Reporter
Hello, world! My name is Kodi Hicks, and I am co-editor-in-chief of the Soaring Wings Yearbook. Along with running the yearbook, I am the host on our podcast, "Winging It." I have a passion for writing, and I can't wait to get to share my work with the...